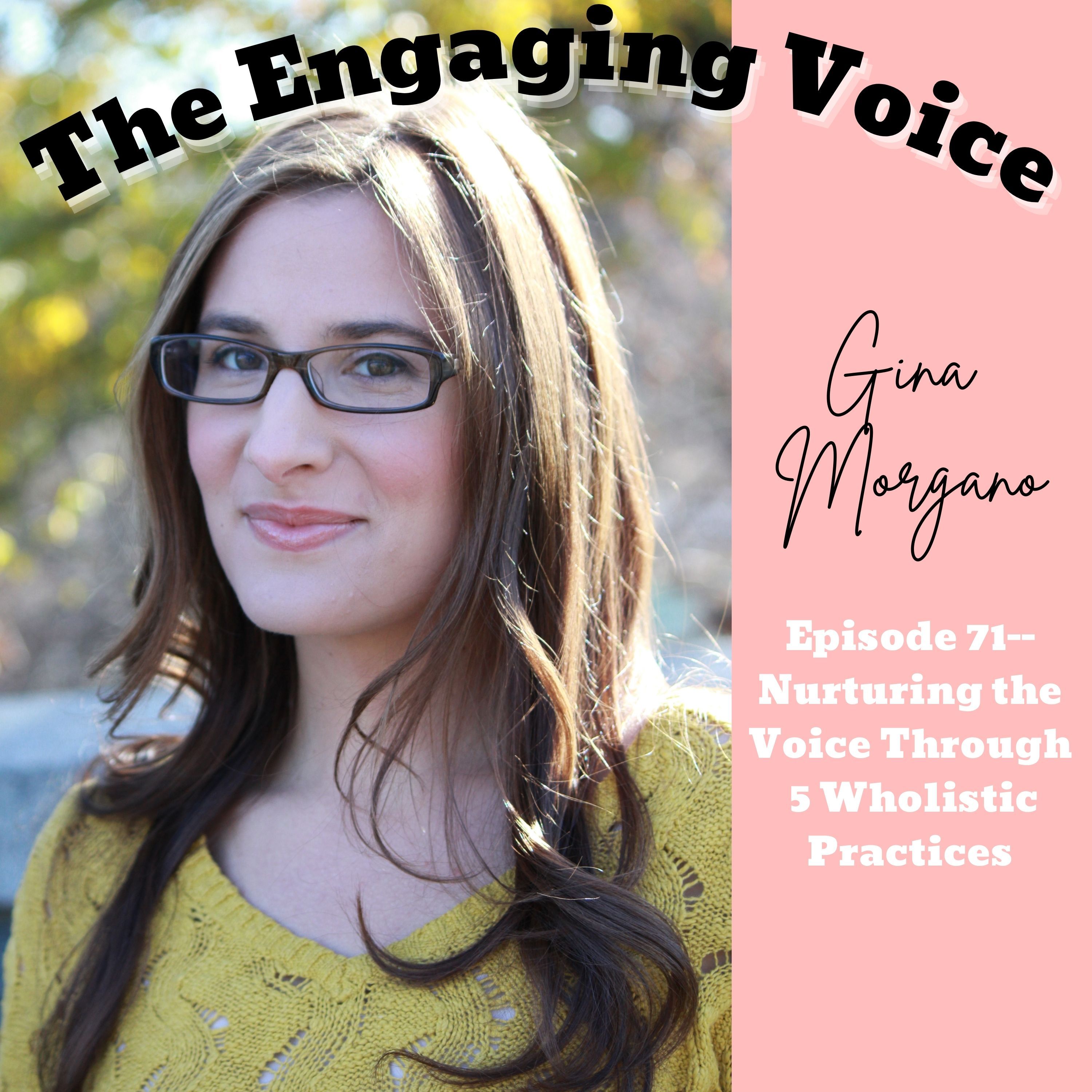 Tara chats today with singer Gina Morgano all about the singing voice—what ways we can learn to love it and nurture it. She gives her personal journey and then tells how you as a singer can start your journey in a way that will nourish it and cause it to thrive. 
Here is where you are can get 50% off the vocal course by subscribing to this newsletter for singing! You will get the coupon code in the emails! 
https://view.flodesk.com/pages/60748022d4884b5199d615a8 
The vocal course is also OPEN! Click here for access: 
https://tarab.vipmembervault.com/products/courses/view/12 
Gina first fell in love with music by going to a ballet! She then started piano, later added other instruments and then fell in love with the voice after seeing musical theater at Interlochen. She knew deep inside that she wanted to be a musician. 
"Each person here on earth matters. Your voice matters because you matter." 
"You get to tell stories that matter and stories that make a positive impact." (Through singing) 
Gina shares a distinction about taking care of her voice—through maintenance mode and then through training mode. Each is for a different season. 
She also talks about what preconceived ideas singers have to break through to get to a healthy and easier way of singing. 
She gives a break down of the 5 pillars of inner work that help singers for cultivating your voice: 
Identity 
Wellness 
Growth 
Collaboration 
Service 
Gina gives two books that can be helpful and inspirational to read for singers: 
The Singing Athlete by Andrew Byrne 
The Inner Voice by Renee Fleming 
"Anything that's a practice is something that you do regularly, consistently and that you do it in a spirit of growth—that you are always looking to go deeper and discover new things." 
"Practicing requires us to take an honest look at ourselves and that can be scary." 
Gina gives us a wonderful planner to help us in our practicing—to make it fun and helpful and to progress with purpose! 
You can find it here: https://www.ginamorgano.com/planner 
She is also at IG and Facebook: @ginamorgano 
Website: https://www.ginamorgano.com/ 
Her podcast is: https://www.ginamorgano.com/the-practice-parlour