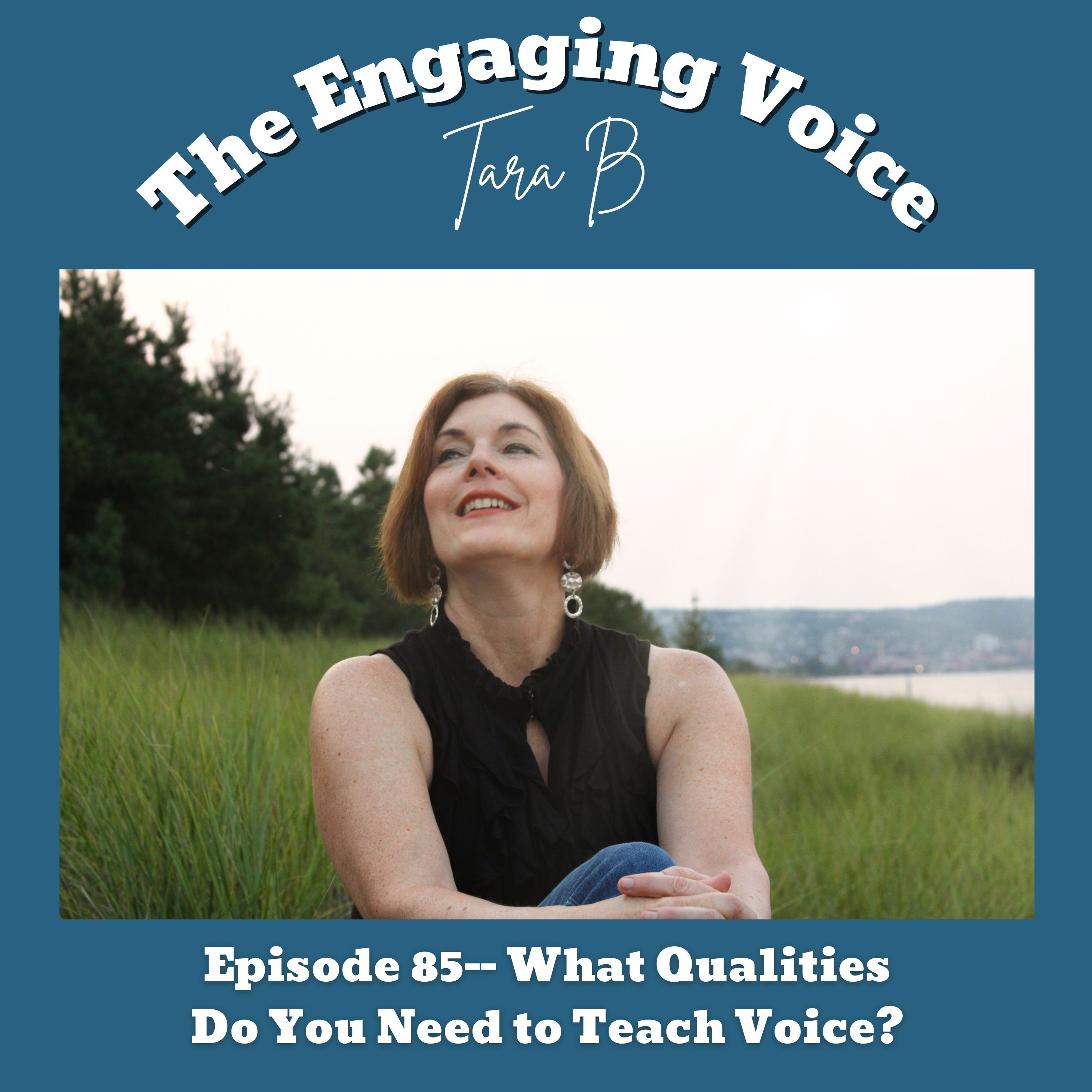 In today's episode,Tara talks about different qualities and characteristics that you may possess that would help you be a great voice teacher. It isn't a complete list but a comprehensive one to check out if you are thinking about teaching some voice lessons. 
You can check out The Singer's Feedback Zone: 
https://tarab.vipmembervault.com/products/courses/view/21 
Qualities that can be wonderful for teaching voice: 
1. Having curiosity about life. Implies you will seek out knowledge. 
2. Being able to analyze and take stock of what's going on—what is working and what is going wrong. 
3. Being teachable yourself and willing to learn. 
4. Helping someone get from A to B—help them find a way to improve. 
5. Being empathetic, compassionate, encouraging and patient. It helps people become confident.   "You have to take them step by step…sometimes it might be three steps forward and two steps back." 
6. If you don't know the answer, being willing to find out from some other source. 
7. Willing to take lessons from another teacher—getting a coach for yourself and being accountable. 
8. Being ok to be open about your own struggles in voice. 
9. Knowing how to be a problem solver—not giving up till you find an answer. "It might take many different ways to get to the solution…It's about being willing to try many possibilities." 
10. Possessing musical skills like having a good trained ear. Being able to sing in tune and know when others are in tune as well. 
11. Listening and looking for details are necessary. Paying attention to small details and focus. 
12. It's helpful to have an understanding of music theory and harmony. And the voice parts like SATB. 
13. Being able to understand and define genres of music and the repertoires that would fit your individual student's needs. 
"Teaching is a helping industry. It's making sure that they are able to get to their best self of whatever they are capable of doing." 
If you want to check out my vocal course, here's the link: 
https://tarab.vipmembervault.com/products/courses/view/12 
You can listen on Amazon Audible music, Google Podcasts, Apple Podcasts, iHeart radio, PlayerFM Stitcher, Spotify and more. If you are willing to rate and review this podcast, please do where you listen. 
Instagram: @tarabrueskemusic 
TikTok:@tarabrueskemusic