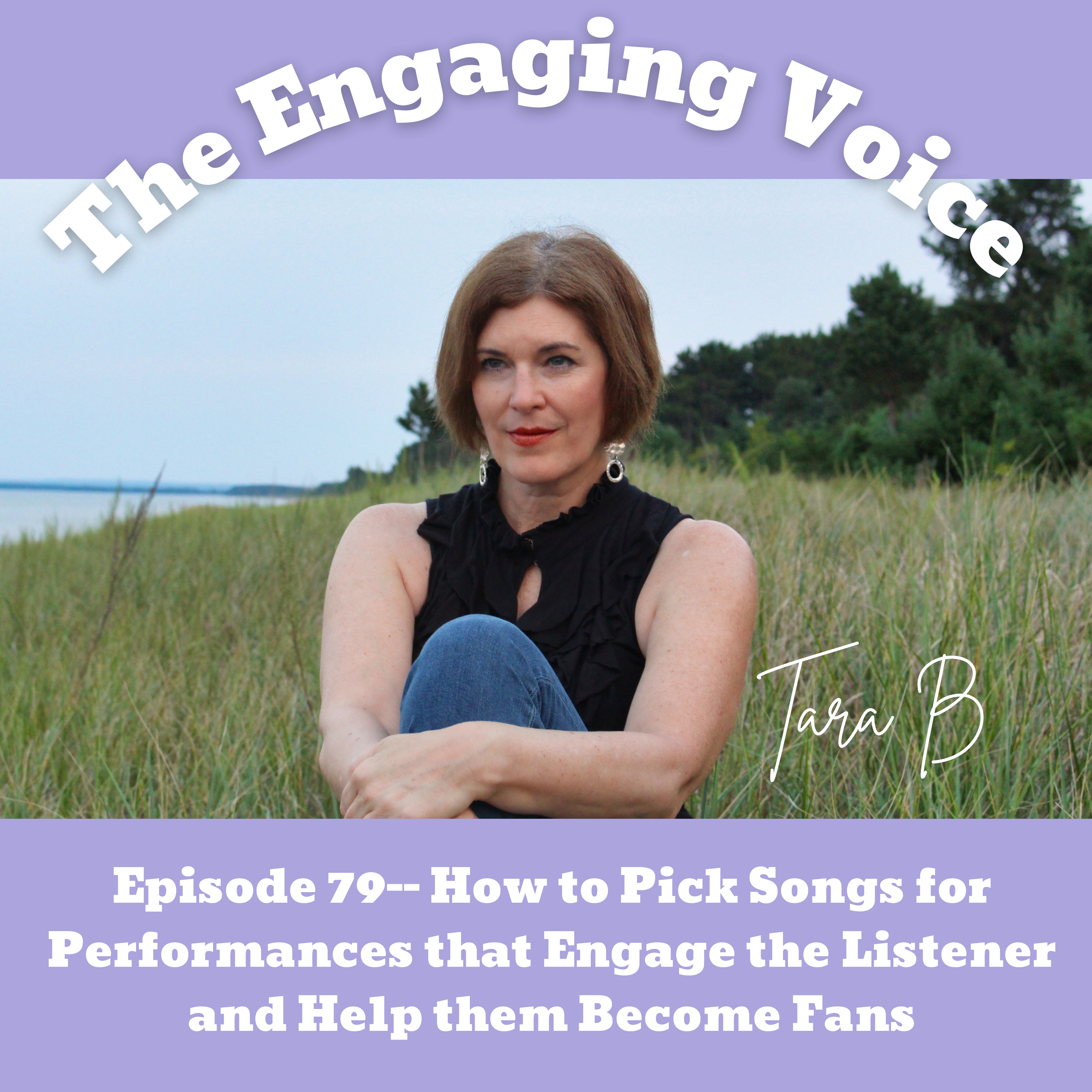 In today's episode, Tara gives you tips and tools for picking and figuring out the best songs that will help you connect with your audience whether you are doing virtual or in person concerts. 
Want your copy of the free PDF "5 Food Types to Avoid before a Performance"? 
Click here for your freebie: https://view.flodesk.com/pages/621aba240753e8bf098b382d 
What is so important about song choice? 
Listen to what Tony Bennett said: "So I make it a point to seek out quality songs that provide that kind of powerful emotion." 
Here are some things to consider: 
Pick a song key and genre that fit your voice. 
Try to remember that you grab people's attention in the first couple of minutes of singing at a concert. 
Who are the songs for? Remember they are for the audience! 
Include cover songs sprinkled in to help others recognize them.  If you do your own original songs, tell the story behind them 
If you use a cover song, don't do one that is super obscure. 
Make sure to have a variety of song tempos and song keys. 
Make arrangements that are interesting instrumentally as well as vocally. 
Putting some real thought into your performance and songs will help you keep and grow fans!  "You actually respect people by taking care to choose the songs that are going to speak to them." 
Please feel free to share this podcast with others on social media. 
Tag me when you do: 
Facebook: @TaraBmusician    Instagram: @tarabrueskemusic   TikTok:@tarabrueskemusic