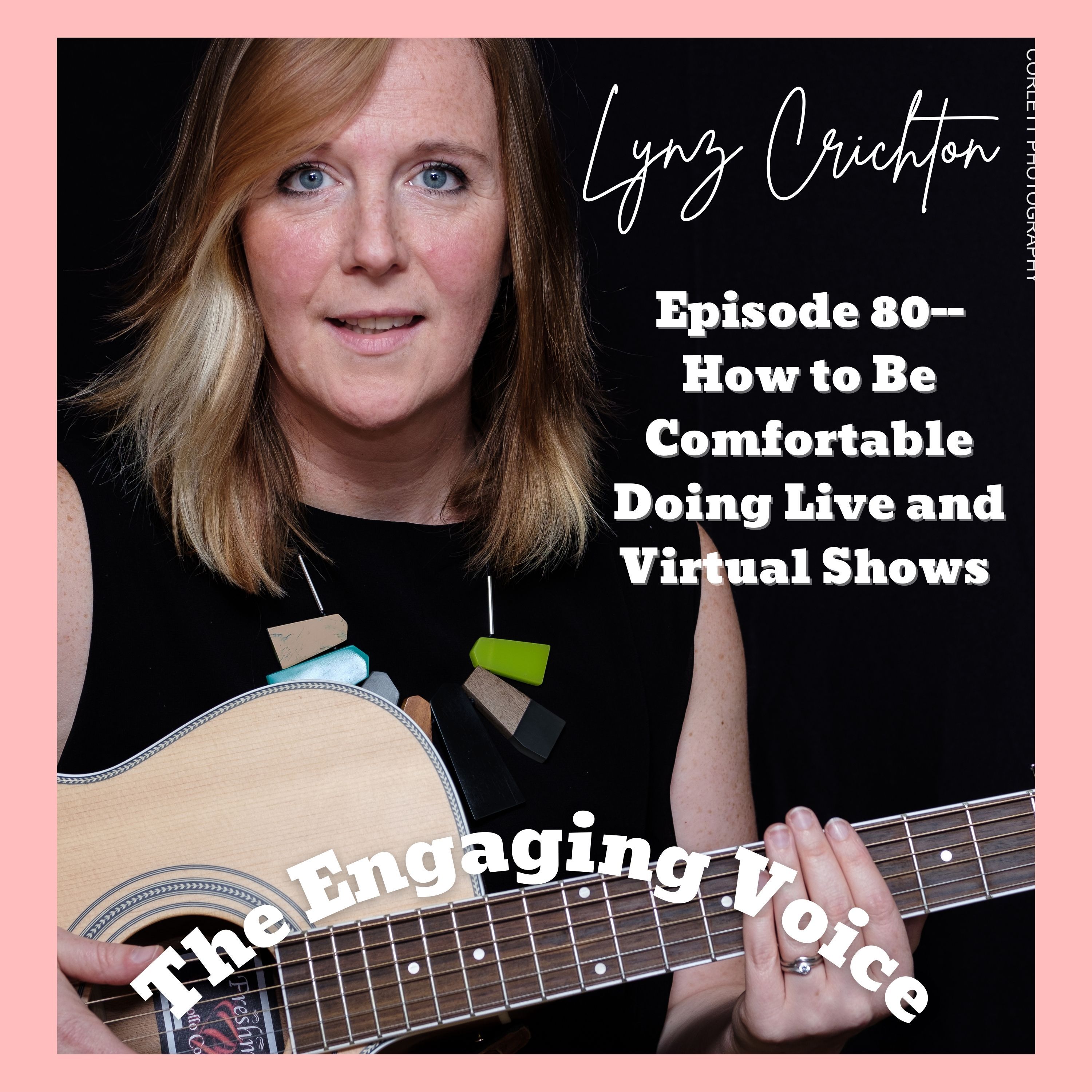 In today's episode,Tara talks with music biz coach Lynz Crichton all about how she got into the world of virtual shows and why they can be a part of any artist's performing journey! 
Want your copy of the free PDF "5 Food Types to Avoid before a Performance"? 
Click here for your freebie: https://view.flodesk.com/pages/621aba240753e8bf098b382d 
Lindsay wasn't from a musical family but was still influenced by the music she heard played in her home.  She was given a guitar from her dad, which started her down the path of loving music. Combined with going to concerts of Brit Pop and other music, she was hooked on the performing world! 
She studied languages (German) and politics instead of music. But around the time she had children, she was brought back into the world of music again and loved it! 
At the time, she saw other women online who were encouraging being an indie artist. She started down that path and invested her time and money into that journey! 
"You can have a music career at any age—it's all about finding your tribe online." 
"There has never been a better time to be an independent musician." 
Lynz started live streaming before the pandemic and she started learning fully how to do the audio well so it would sound professional. 
"This is the girl that did not take "no" for an answer and chipped away at things." 
"There are always going to be barriers—there are always going to be things that you've got to jump over and you just have to figure it out." (On being your own CEO) 
Lynz decided to go LIVE every week on Tuesdays  through multi-streaming because it fit her lifestyle better than touring or doing in person shows. She found a way to connect with others online and encourage people. 
"It showed me that music lifts people up. We know this…right then, right there, they needed it." 
Lynz addressed some of the biggest barriers of people performing and singing live: 
Fear—fear of failure, that people won't show up, that you aren't good enough and more 
Overwhelm—with the tech, doing the rest of your music biz jobs 
Her favorite things to do in performing: 
Picking up a guitar—it lets her get into the moment of the music 
The connection with LIVE audiences—getting feedback is a buzz for her! Getting people to "feel something"! 
"Focus on how you make people feel…they are feeling low—they put that track on that makes them feel amazing…they put that track on that makes them feel like they've got a hug through their headphones." 
Lynz helps others with overwhelm, shiny object syndrome and doing the step by step processes needed for the music biz. 
You can find Lynz's program online at: 
Tag me when you share these episodes on social media. 
Instagram: @tarabrueskemusic 
TikTok:@tarabrueskemusic