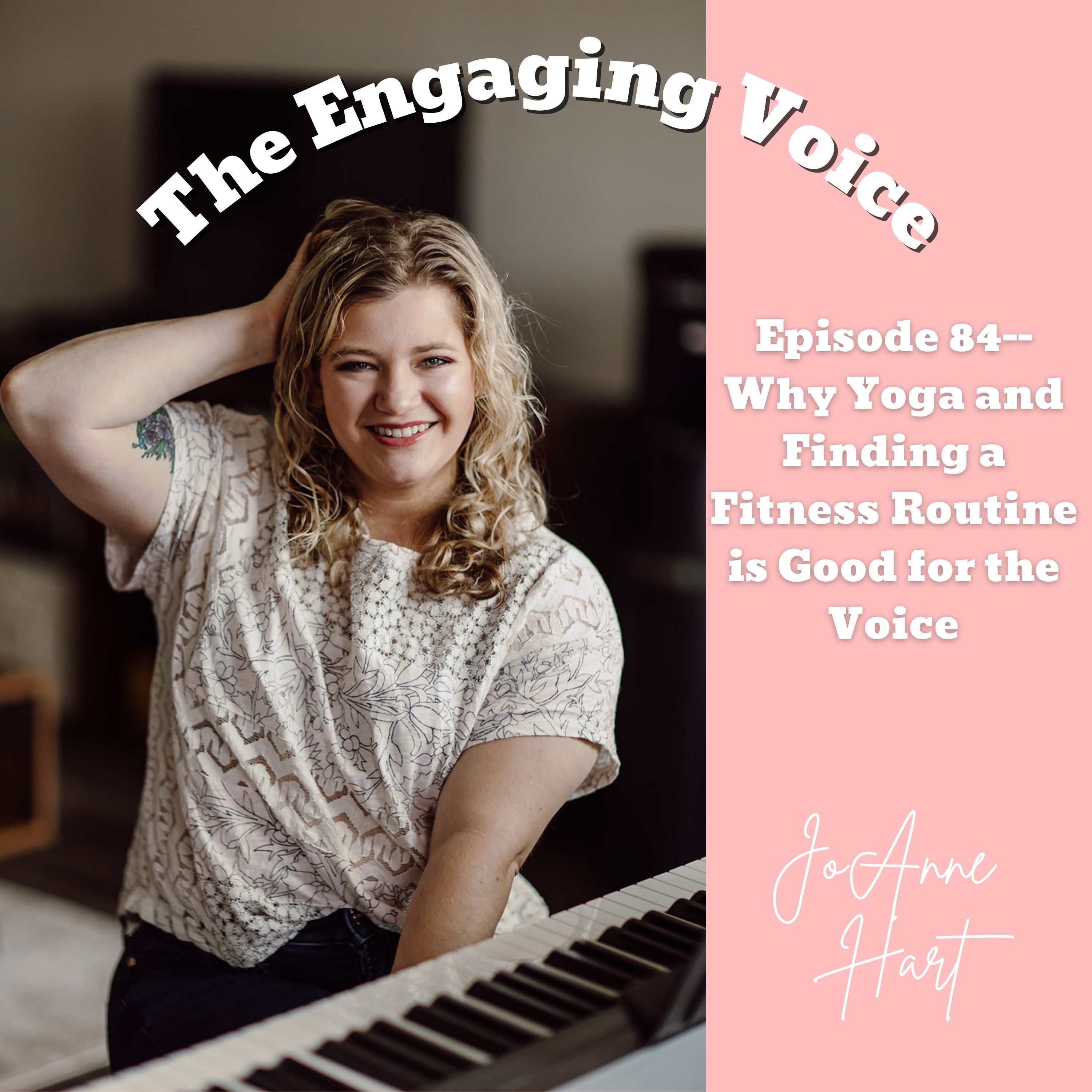 In today's episode,Tara chats with vocal teacher JoAnne Hart who specializes in integrating fitness and mental wellness into her instruction. We discuss how a fitness routine, including yoga can benefit you as a singer! 
You can check out The Singing Straw here: http://bit.ly/Tarabsingingstraw 
Just use code: tarab10 
At checkout for 10% off 
JoAnne started her musical journey around age 3— she always has loved to sing from an early age. And she started taking voice lessons in 7th grade. She got her degree in the music biz and then her grad degree in vocal pedagogy. 
JoAnne got her personal trainer certification her sophomore year of college because she had such a great interest in fitness as well as singing! 
"Just like every professional athlete has a coach…I think as you become a more advanced singer…having someone there you can check in with…is really important." 
JoAnne had been told that weightlifting wasn't very good for your voice. So she started researching that for grad school. And in the process also started falling in love with yoga. 
There is a huge focus on breath in YOGA. 
"When I started learning about bandhas I realized…this is breath support." 
"Through bandhas, we create some stability in the body in a yoga practice to maintain better alignment and make sure we don't get injured." 
The pelvic floor lift and the stomach floor lift are just like having breath support for singing. 
Some type of physical activity improves phonation. 
If cardio exercise is done prior to a vocal warmup, it can improve airflow and will make singing easier. 
Physical therapy helps muscles fire effectively—being able to turn off and on. 
"The more that you exercise a muscle with proper recovery, the more that muscle will be able to turn off and on when you need it to." 
"You are more likely to develop tight stiff muscles when you aren't using them." 
If you want to help your breathing with your abs to be able to release and help breath support, there needs to be some abdominal training. 
JoAnne encourages "Finding a physical exercise that works for you…find something you enjoy and can stick to." 
"In yoga, you are putting your body in so many weird positions while staying connected to your breath." That's why yoga can be so good. It uses your body weight and can help you specifically in musical theater or something similar where you are moving around in different positions. 
You can find JoAnne here: 
@joannehartsings on Instagram, TikTok and YouTube 
You can listen on Amazon Audible music, Google Podcasts, Apple Podcasts, iHeart radio, PlayerFM Stitcher, Spotify and more. If you are willing to rate and review this podcast, please do where you listen. 
Instagram: @tarabrueskemusic 
TikTok:@tarabrueskemusic