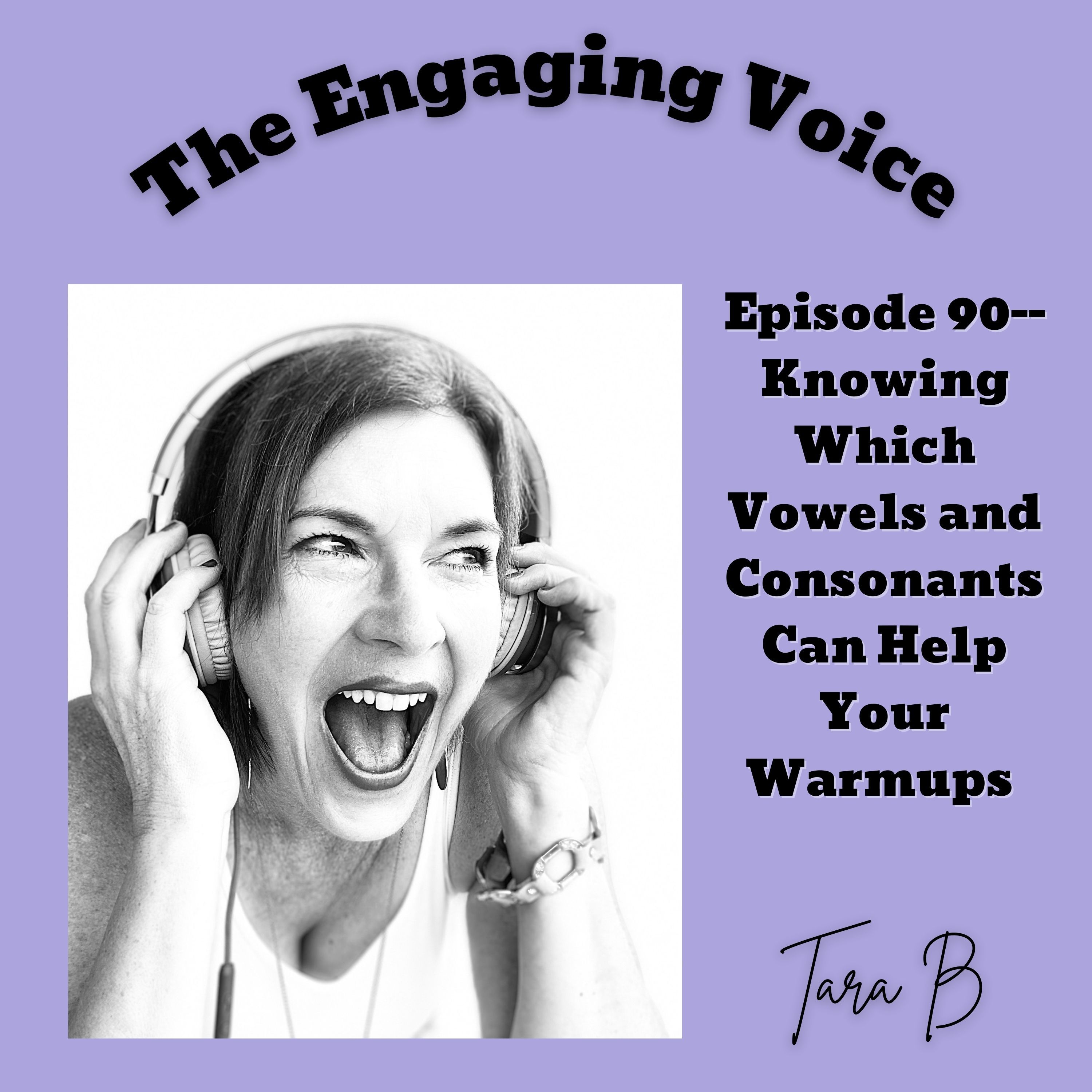 In this episode, Tara talks about how knowing vowels and consonants and the role they  play in our warmups  can help us! 
VOWELS 
"All of us probably have certain vowels that are just easier to sing." 
When we start with a vowel that works and then start singing from that place on other vowels, it can help train our muscle memory to sing with more freedom! 
If we start with easy vowels, it will help you get to the harder vowels in time because you build a foundation with easy ones! 
CONSONANTS 
Consonants can help you commit to a note and engage the breath. 
G, Y, K, B, F, V are great for attacking the note. 
Fricatives: S, Sh, Ch, Z, V, Th, F, Jz 
Fricatives help us hold out notes—they help us with pacing our breath and phrases. 
You can Find  The Singer's Feedback Zone here: 
https://tarab.vipmembervault.com/products/courses/view/21 
You can listen on Amazon Audible music, Google Podcasts, Apple Podcasts, iHeart radio, PlayerFM Stitcher, Spotify and more. If you are willing to rate and review this podcast, please do where you listen. Or share it to social media and tag me. 
Instagram: @tarabrueskemusic        TikTok:@tarabrueskemusic