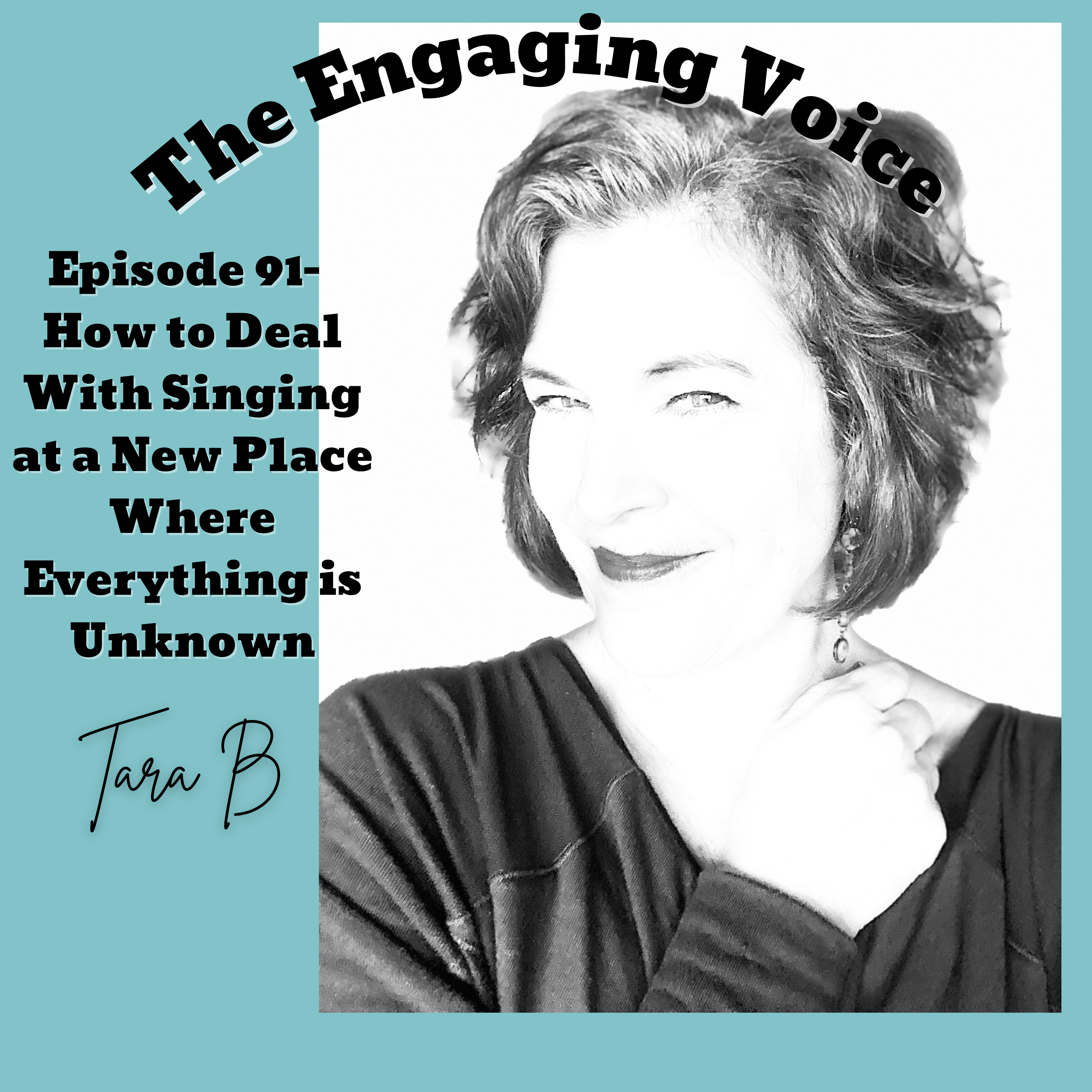 In this episode, Tara talks about how singing in a new situation can be stressful. She brings tools to help! 
Things that can help you be calm singing at a brand new place: 
Get to the place early so you have plenty of time to deal with anything unknown 
Assess the situation by looking at what things you might need or what the room is like. Pay attention to details. 
Make sure that you ask as many questions to help you feel prepared. Ask your point person so you get all the details ahead of your playing time. 
Check sound levels before you start so you can hear yourself and have an idea of how loud it is for your audience. 
Don't assume that the audience should accept you immediately. But don't assume they don't like you. 
Be extra prepared with your songs. Don't try to do new songs, but instead do songs that are super familiar to you. 
Be yourself when you sing. You don't need to be what the audience wants. Be authentic. 
Don't over sing even if people are being really loud. Save your voice. Allow people to listen to you. 
Have conversations with your audience to make them feel more at home with you. 
Sing your songs with passion, fun and with giving 100%. Some will respond well! 
Want some voice lessons? 
You can find  The Singer's Feedback Zone here: 
https://tarab.vipmembervault.com/products/courses/view/21 
You can listen on Amazon Audible music, Google Podcasts, Apple Podcasts, iHeart radio, PlayerFM Stitcher, Spotify and more. If you are willing to rate and review this podcast, please do where you listen. Or share it to social media and tag me. 
Instagram: @tarabrueskemusic