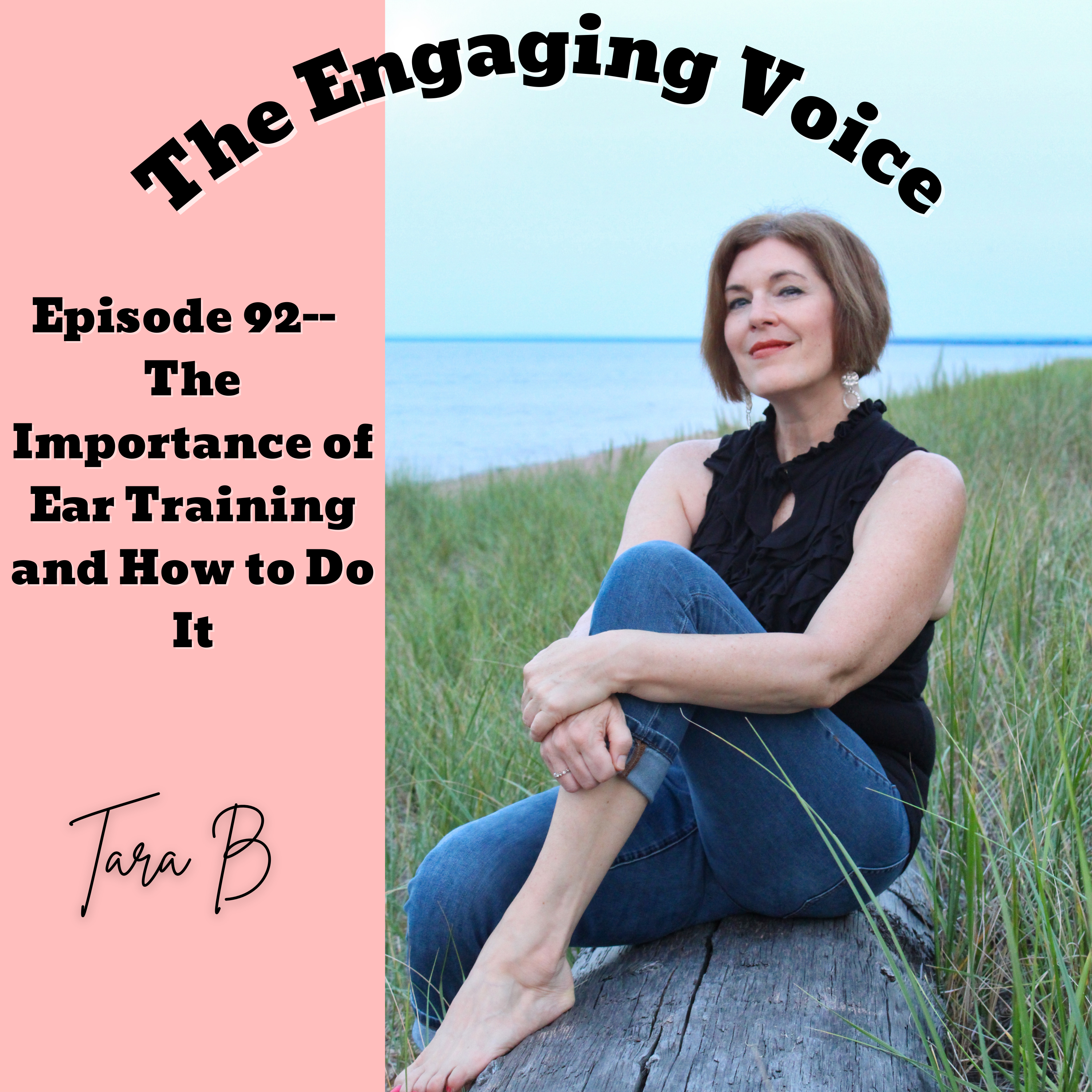 Today's episode focuses on ear training—how it's really possible for anyone no matter how they sing. Tara gives some practical tips on how to train your ear, whether you are a singer or a teacher trying to help your voice students! 
"Being able to match pitch is possible for almost every person". 
Ways to help people get good pitch: 
Pick our high and low pitches in every day life. 
Visually draw a note/pitch with a pencil and paper to help the person see the difference between two or more pitches. 
Sing notes to someone with them singing back the same matching notes: call and response. 
Listen to a song and then sing back what you just heard. This is great for teachers with a student. 
As a teacher, you can show people the differences in steps and jumps in pitches through actually stepping and jumping with your body. 
Listen to a song you know and see if you can pick out different sounds like harmonies, background vocals, guitar, drums, piano, and more. 
Look for physical details in your house and then look for details in the musical sounds you hear or sing. 
You can feel sound in your body—high and low sounds. Example: Putting your hand on your chest can help you be aware of the feeling going on when you sing. Or feeling the vibration of a train going by. 
To get to the center of the pitch, think of the visual of a bullseye in archery. You want to hit it in the middle. 
Another visual way with taking steps and jumps is to show someone they have to jump or step dead center. It shows the middle of a pitch. 
Make sure the breath is able to support a pitch. It's not just getting a deep breath but maintaining the breath and pressure to hold the pitch. 
Record yourself singing something to hear back if you are close to the original recording pitches. This works well in a voice lesson too. 
Ear training takes time! 
Want some voice lessons? 
You can find  The Singer's Feedback Zone here: 
https://tarab.vipmembervault.com/products/courses/view/21 
You can listen on Amazon Audible music, Google Podcasts, Apple Podcasts, iHeart radio, PlayerFM Stitcher, Spotify and more. If you are willing to rate and review this podcast, please do where you listen. Or share it to social media and tag me. 
Instagram: @tarabrueskemusic