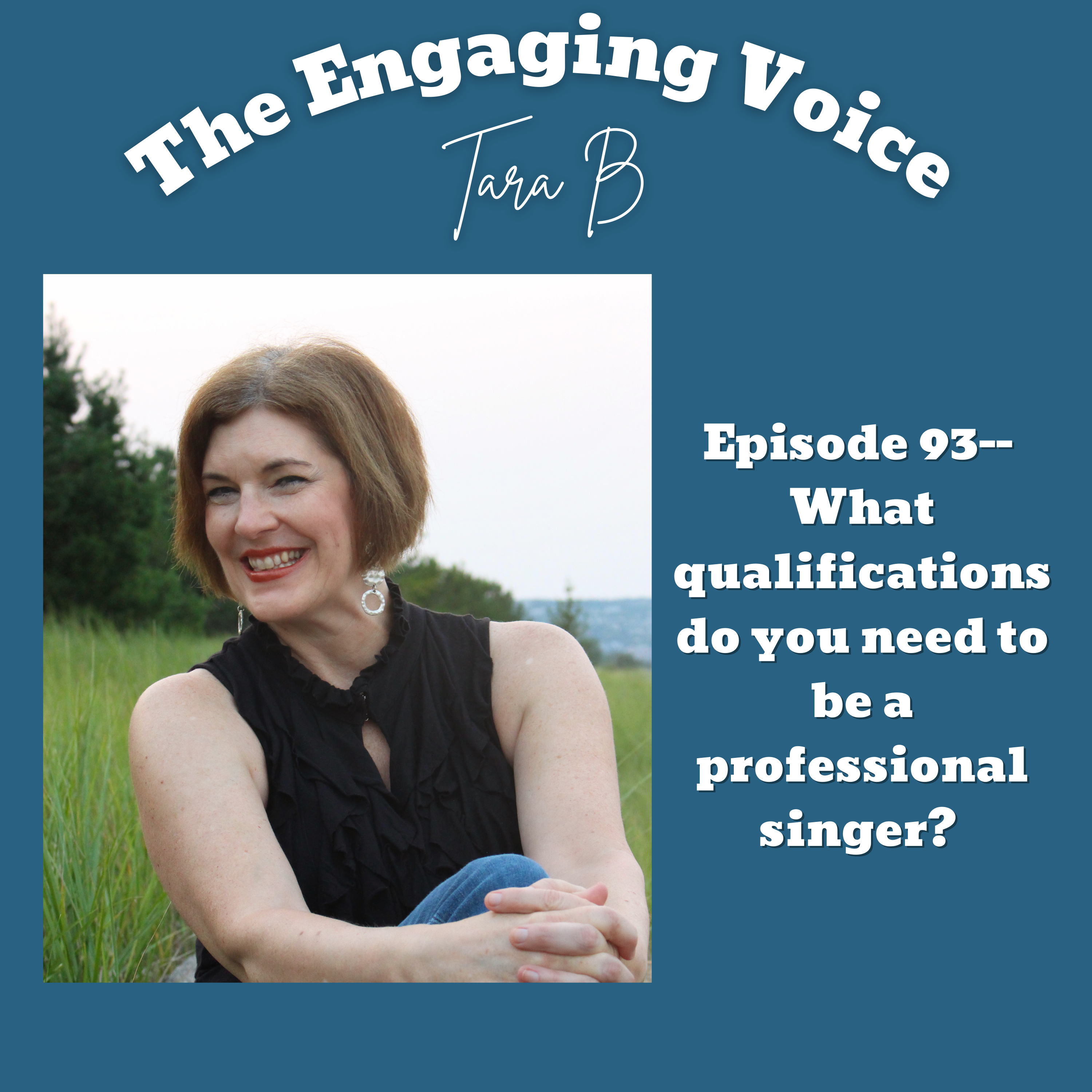 Today's episode focuses on what it takes to be a professional singer. Pro singers possess many skillsets and Tara dives into many of these skills to help pro singers recognize and value all they know and have experience in. 
Here are some of the skills that many professional singers have:
Great technique to do all you need to with your voice.
Being able to sightread music.
Being able to improvise music.
Having the ability to harmonize with others, whether it's written out via notes or you pick out the natural harmony by ear.
Knowing how to blend your voice with other singers, whether in a choir or group.
Singing in other foreign languages—knowing how to read and pronounce them.
Being able to pace yourself in a concert so your voice stays healthy throughout the whole show.
Knowing what to do for a show if you are sick.
Want some voice lessons?
Please click here for Virtual online 30 minute lessons:
Or
You can find  The Singer's Feedback Zone here:
 https://tarab.vipmembervault.com/products/courses/view/21
Please reach out to me if you are interested via email:
tarabmusic@hotmail.com
You can listen on Amazon Audible music, Google Podcasts, Apple Podcasts, iHeart radio, PlayerFM Stitcher, Spotify and more. If you are willing to rate and review this podcast, please do where you listen. Or share it to social media and tag me.
 Instagram: @tarabrueskemusic