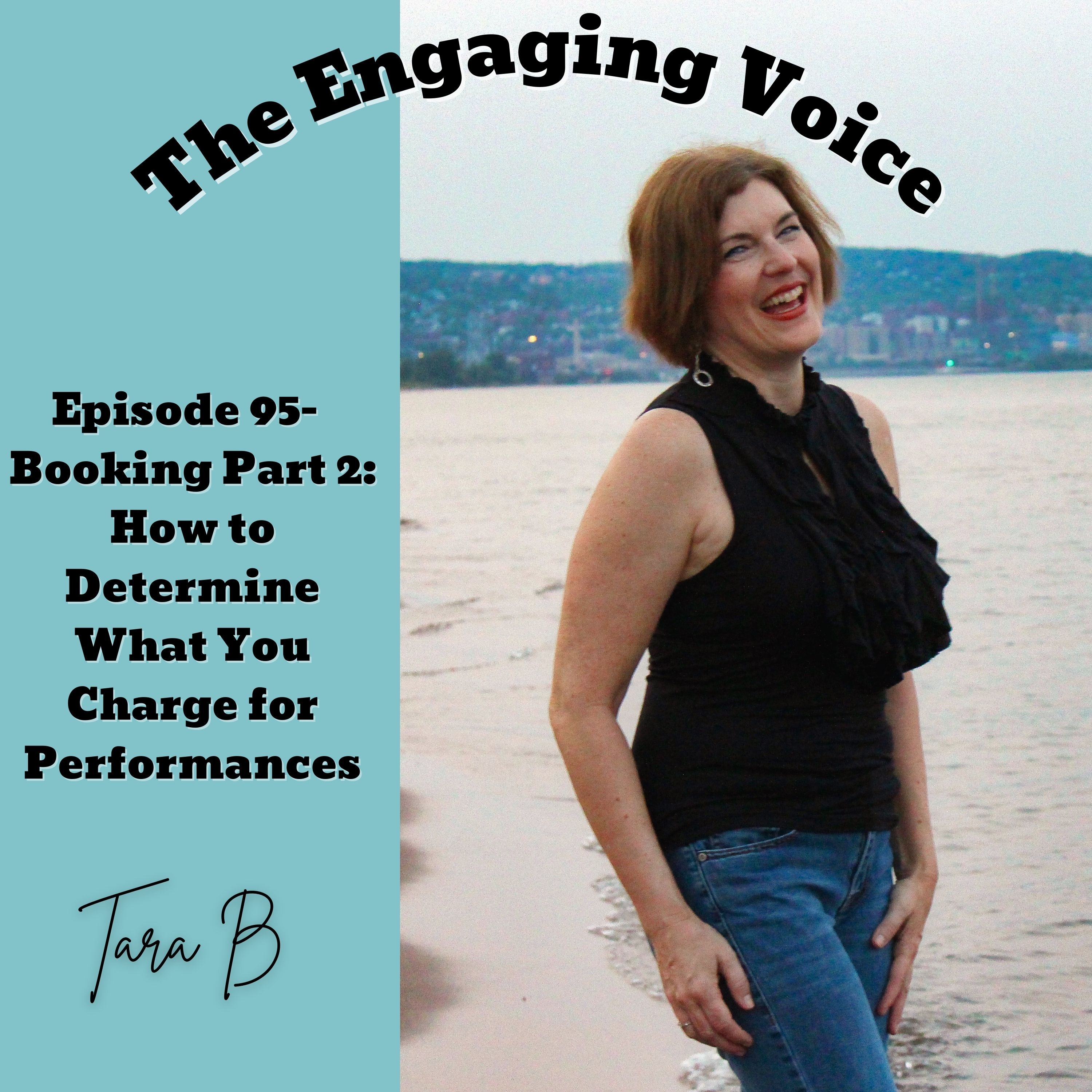 In today's episode, Tara dives again into the biz side of singing. In this part two episode, she gives you criteria that will help you figure out what you should be charging for performances. She also shares about creating pricing tiers for different events and needs.
Criteria to set your price for performances:
Your skillset as a musician
Training that you have had as a musician
Practice and rehearsal that you have done through the years and currently do
Picking and learning songs
Planning concert programming
Your experience in performing
Having and keeping up a sound system
Set up and take down and the hauling of equipment
Length of the performance
Location of the gig
Advertising for the performance
"Every really great professional I know is still practicing!"
Create pricing tiers to help your clients. Have a starting price and then add on for all the extra criteria you decide.
Want more booking help?
Here is a link to the Booking Hub, where you get more FREE booking tips. Sign up today:
https://tarab.vipmembervault.com/products/courses/view/10
Also, I'm a guest on these podcasts talking about booking:
https://tarabrueske.com/guest-on-other-podcasts
You can listen on Amazon Audible music, Google Podcasts, Apple Podcasts, iHeart radio, PlayerFM Stitcher, Spotify and more. If you are willing to rate and review this podcast, please do where you listen. Or share it to social media and tag me.
 Instagram: @tarabrueskemusic   
Facebook: @tarabmusician