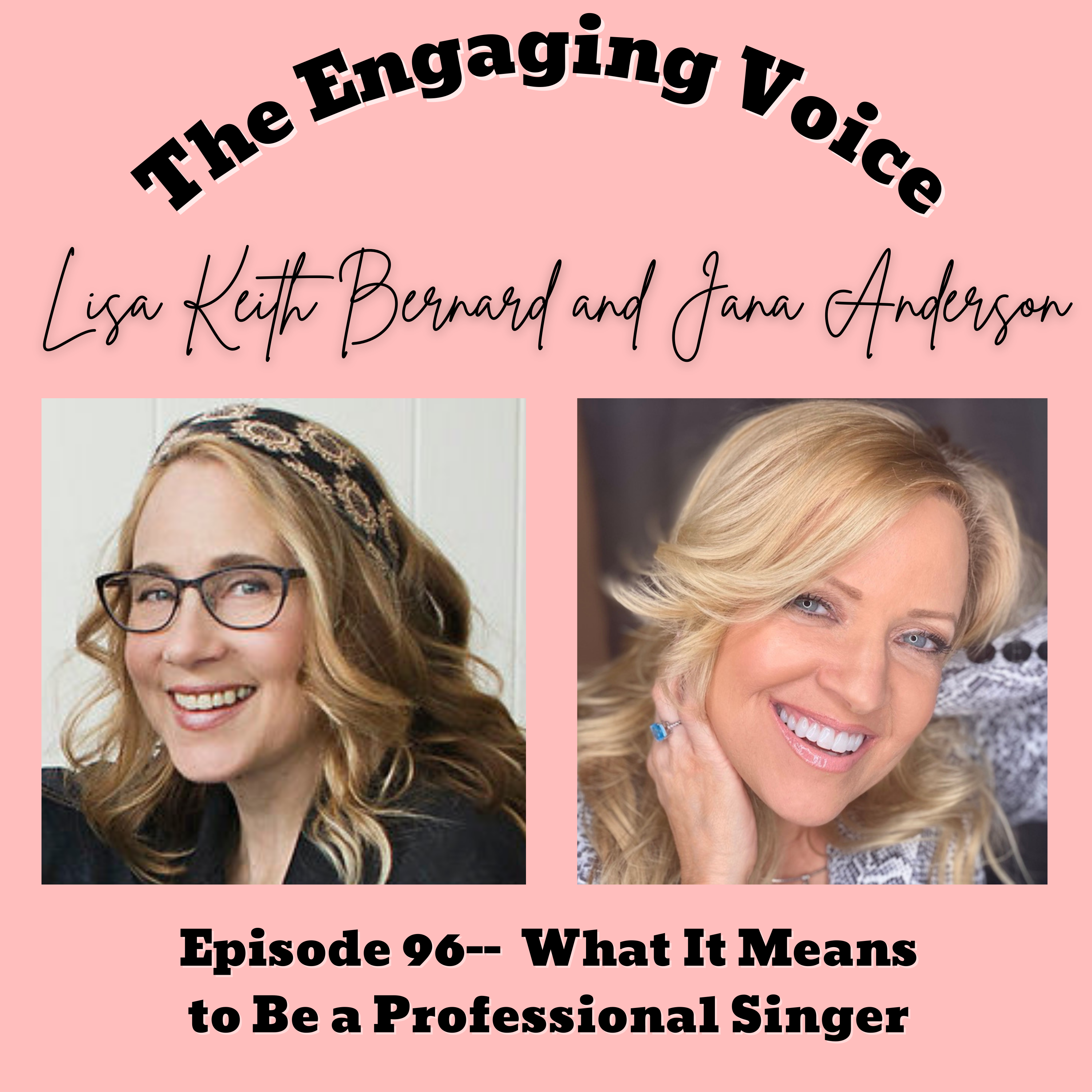 In today's episode, Tara interviews two long time professional singers and gets the low down on the ups and downs of being a professional singer!
Both Lisa and Jana grew up in musical families and had singers they looked up to like Linda Ronstadt, Chaka Khan, Sheena Easton, Donny and Marie Osmond and more!
They met each other through the Rupert's Orchestra in town in Minneapolis. With mutual respect between both of them, they went on to work with other amazing professionals like Jimmy Jam and Terry Lewis, as well as Fleetwood Mac, Don Henley, Prince and more!
(In response to nerves before a show.)
"It's never easy. I don't get nervous but I'm very awake and excited! " Lisa Keith Bernard
"I get very excited and very very nervous for the first couple of songs…I'm letting myself relax a little bit and by the second or third song I see the audience—there's something about seeing the audience and cracking a joke that relaxes me and I feel more at home on stage." Jana Anderson
"There's an anticipation that I feel on show day…I think it gets easier the more people that you are with because others can fill in the gaps." Tara B
"We have the blessing of being close friends…our faith binds us first….and music and family and friends second." Jana Anderson
As pro singers, we have all faced at one time or another of someone asking us if we have "real jobs". There is so much we have to do to educate others as professional musicians.
"As musicians, we definitely have to wear many hats!" Lisa Keith Bernard
Lisa Keith Bernard:
https://www.facebook.com/LisaKeithMusic
https://www.facebook.com/spencerandlisa
Better Than You song: https://youtu.be/gYPwiW4huNc
Jana Anderson: https://www.janaandersonmusic.com/
I Honestly Love You Tribute show: https://www.facebook.com/ONJAMHITS
River Tribute show: https://www.facebook.com/profile.php?id=100057579875823
Crooners: https://croonersloungemn.com/
Chanhassen Dinner Theater: https://chanhassendt.com/concertseries/
Chart House Live: https://www.charthouserestaurant.com/?view=calendar&month=11-2023
The Freight House: https://www.thefreighthouse.com/events
You can get the singing straw here:
https://singingstraw.com/discount/tarab10?ref=tarab10
Use code for discount: tarab10
You can listen on Amazon Audible music, Google Podcasts, Apple Podcasts, iHeart radio, PlayerFM Stitcher, Spotify and more. If you are willing to rate and review this podcast, please do where you listen. Or share it to social media and tag me.
 Instagram: @tarabrueskemusic   
Facebook: @tarabmusician