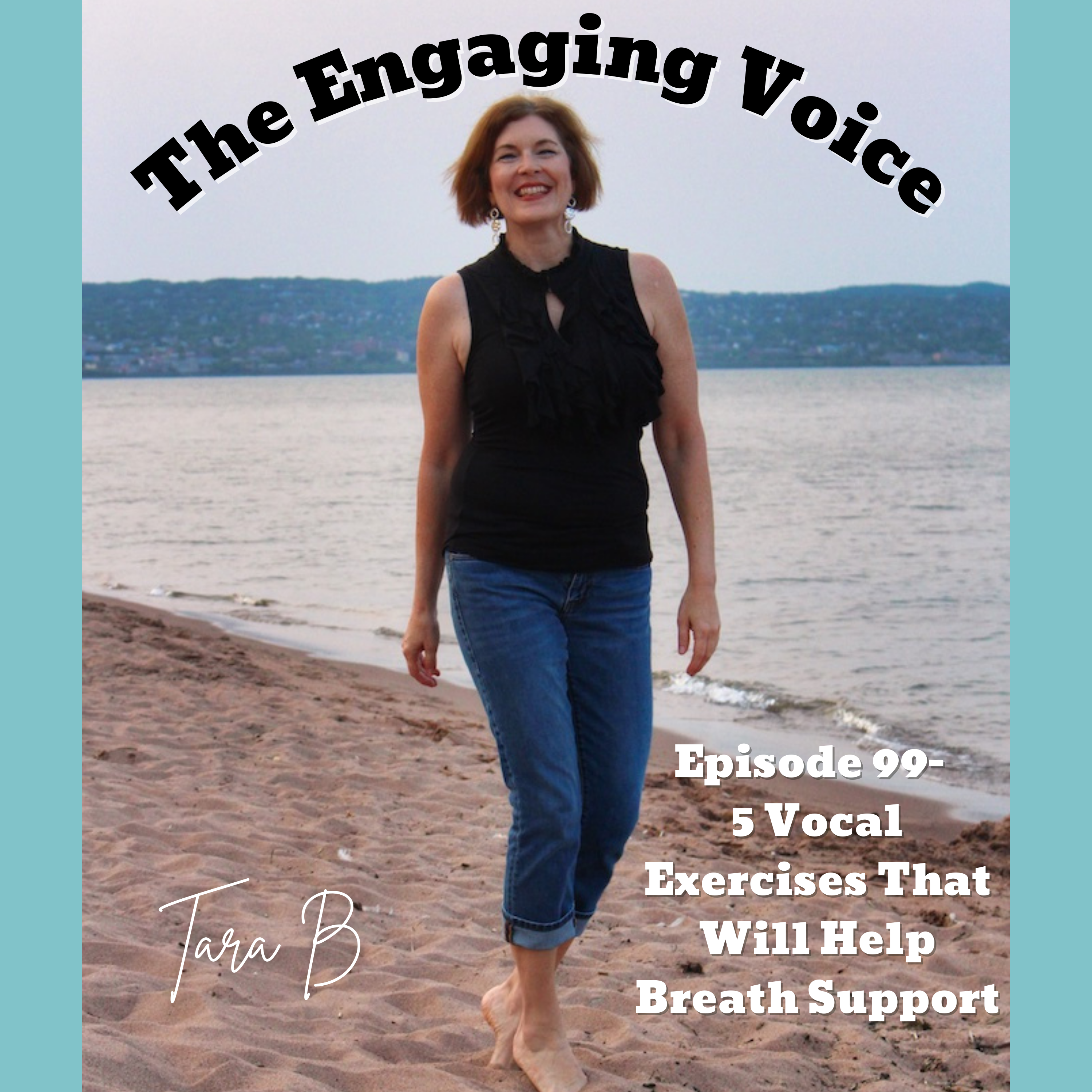 In today's episode,Tara talks gives some very practical exercises for your warmups that will help with engaging and maintaining breath. She focuses on specific exercises to help with breath pressure and the speed of the airflow!
Vocal warmups to help you get and maintain great breath:
Put your back in a sitting position against the wall and take some nose breaths. Slow arpeggio of a lip buzz and pay attention to your body while sitting against the wall.
Use a vowel that's easy for you and then use one note and gradually crescendo—get louder. Then do the opposite—decrescendo and get quieter using one note.
Use staccato and legato back to back. Using a ha 1-1-1-1-1-2-3-4-5-5-5-5-5-4-3-2-1. 

 

Then use an "ah" doing a half scale up and down.
Using melisma—doing it quickly: 1-2-3-4-5-6-7-8-7-6-5-4-3-2-1. Start with a pause on 1 and then at the top on 8 and then back on the last note. Sing legato.
Use vvv (a fricative) and slide 1-5-1. Pay attention to the breath pressure that you are sending.

Use warmups to pay attention to what is going on with many parts of your singing from your breath to your mouth to your tongue to your jaw and more…
You can get The Singing Straw here:
https://singingstraw.com/discount/tarab10?ref=tarab10
Use code for 10 % discount: tarab10
You can listen on Amazon Audible music, Google Podcasts, Apple Podcasts, iHeart radio, PlayerFM Stitcher, Spotify and more. If you are willing to rate and review this podcast, please do wherever you listen. Or share it to social media and tag me.
 Instagram: @tarabrueskemusic   
Facebook: @tarabmusician