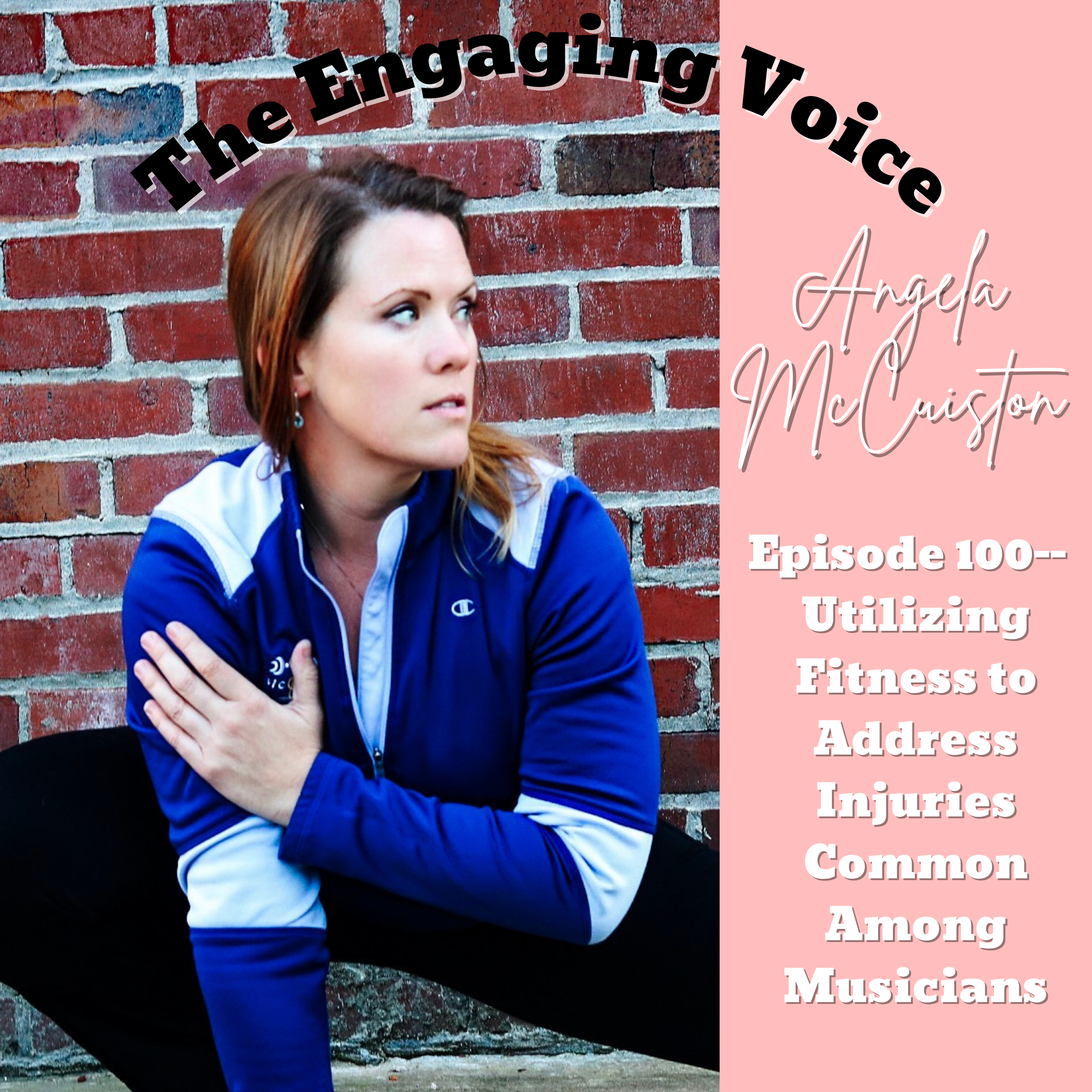 In today's episode,Tara talks to music fitness coach Angela McCuiston, the founder of Music Strong LLC, a business that specializes in personal fitness training for musicians! We explore her own personal journey of a music related injury and her healing as well as how she helps musicians get healthy in their body and stay healthy!  
Angela developed an injury from playing the flute (which was her instrument of study) She had strain and imbalance of certain muscles and needed to find a way to get her body healthy again without just quitting her instrument.
"You don't throw out a soccer player when they pull a hamstring… or tell them to quit their sport…you just rehab them."
Angela didn't find enough resources to help her heal properly so she looked into becoming a personal trainer. 
"Up to 90% of musicians will either experience pain related playing or will have injuries."
During a convention of flutists in Florida, people started asking Angela for help and someone asked if she would do a workshop and she did and started traveling around to universities to give them.
"Rest is NOT rehab."

Angela sees a lot of shoulder, low back pain as well as weak core muscles. When people come to her, she starts with a movement assessment—upper and lower body— to help personalize what each individual needs.
One thing Angela uses is NeuroKinetic Therapy: This uses manual muscle testing to address the cause of pain It's a corrective movement system that addresses dysfunctional movement patterns stored in the brain. 
Musicares—a division of the Grammy's that helps musicians.
You can get ahold of Angela here:
Instagram: https://www.instagram.com/musicstrongfitness/
Facebook: https://www.facebook.com/musicstrong/
YouTube: https://www.youtube.com/@MusicStrongFitnessTraining
You can grab more free helps at the Singing Hub:
https://tarab.vipmembervault.com/products/courses/view/4
You can listen on Amazon Audible music, Google Podcasts, Apple Podcasts, iHeart radio, PlayerFM Stitcher, Spotify and more. If you are willing to rate and review this podcast, please do wherever you listen. Or share it to social media and tag me.
 Instagram: @tarabrueskemusic   
Facebook: @tarabmusician