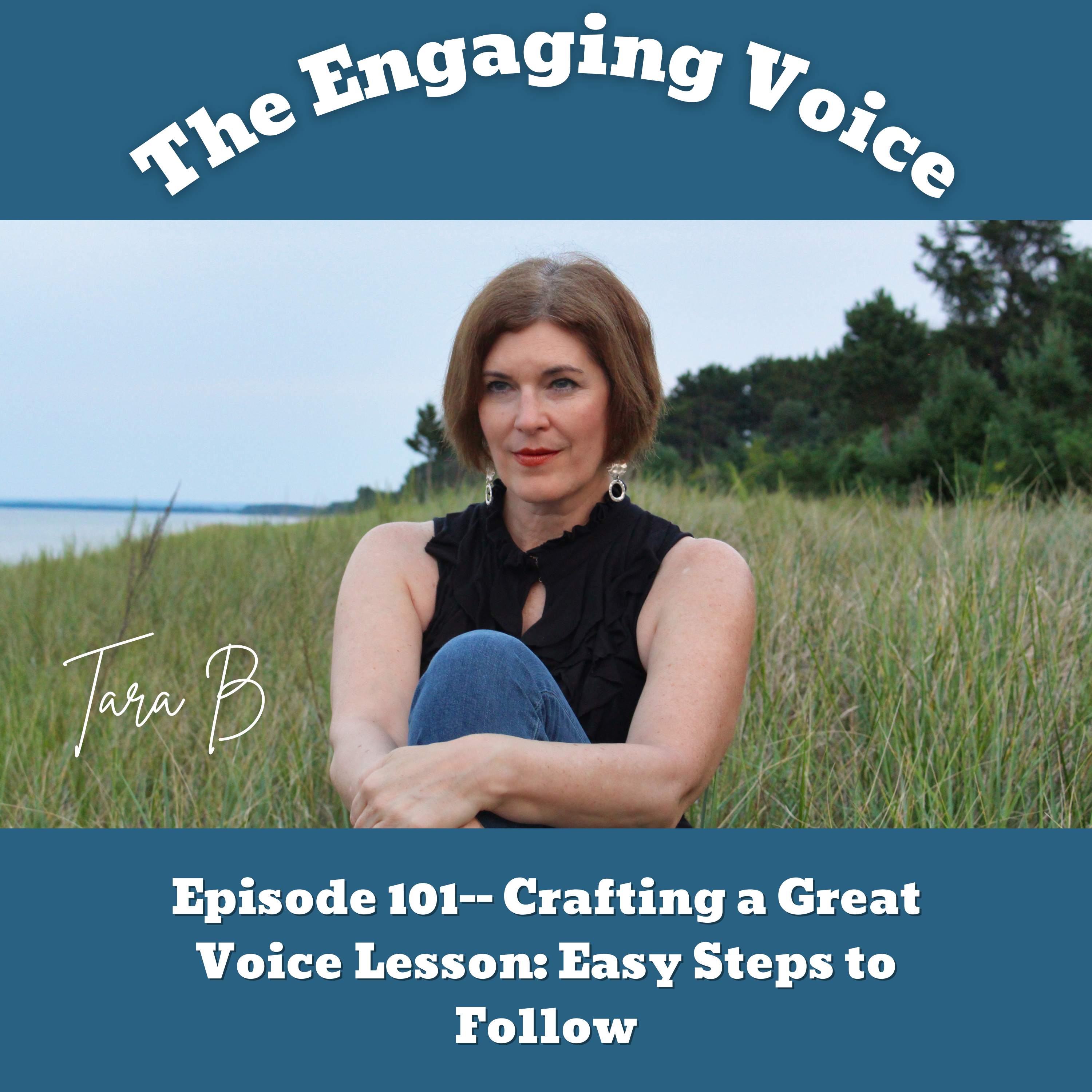 In today's episode,Tara gives you steps  that can help you teach a voice lesson. Practical tips to help you know what to do in a weekly lesson with a voice student.
Get to know how your student is doing that day.
Have the student do some simple stretching or massage parts of their body. (Using a Gua Sha is great for this:

https://www.amazon.com/gp/product/B074SL6JNN/ref=ppx_yo_dt_b_asin_title_o02_s00?ie=UTF8&psc=1

Start with warmups that are lower or in mid-range.
Use SOVT's for early warmups in the lesson.
Don't use exercises that go too quickly or are on the ends of their range—high or low.
Watch/observe what is going on in their physical body—face, head, shoulders, breath, neck, hips, knees, etc
Pick one thing in the warmup that they do well and then focus on something that they need help with that you have noticed.
Pick a song and then have the student sing the whole song or only just a verse and chorus.
Listen and watch for that portion of the song for areas of technique they do well and can improve upon. Example: resonance, breath support, pitch issues, tension in their body, lack of flexibility and more
10. If you can't find a solution for something, it's okay to tell the student you will come back to it in another lesson. Then go do research.
11. Throughout the lesson, ask them the things they are physically sensing and noticing so that they can know on their own what you see or hear.
12. Be aware of if your student learns aurally, visually or is a kinesthetic learner.
You can grab your free template for teaching a voice lesson  at the Singing Hub:
https://tarab.vipmembervault.com/products/courses/view/4
You can listen on Amazon Audible music, Google Podcasts, Apple Podcasts, iHeart radio, PlayerFM Stitcher, Spotify and more. If you are willing to rate and review this podcast, please do wherever you listen. Or share it to social media and tag me.
 Instagram: @tarabrueskemusic   
Facebook: @tarabmusician