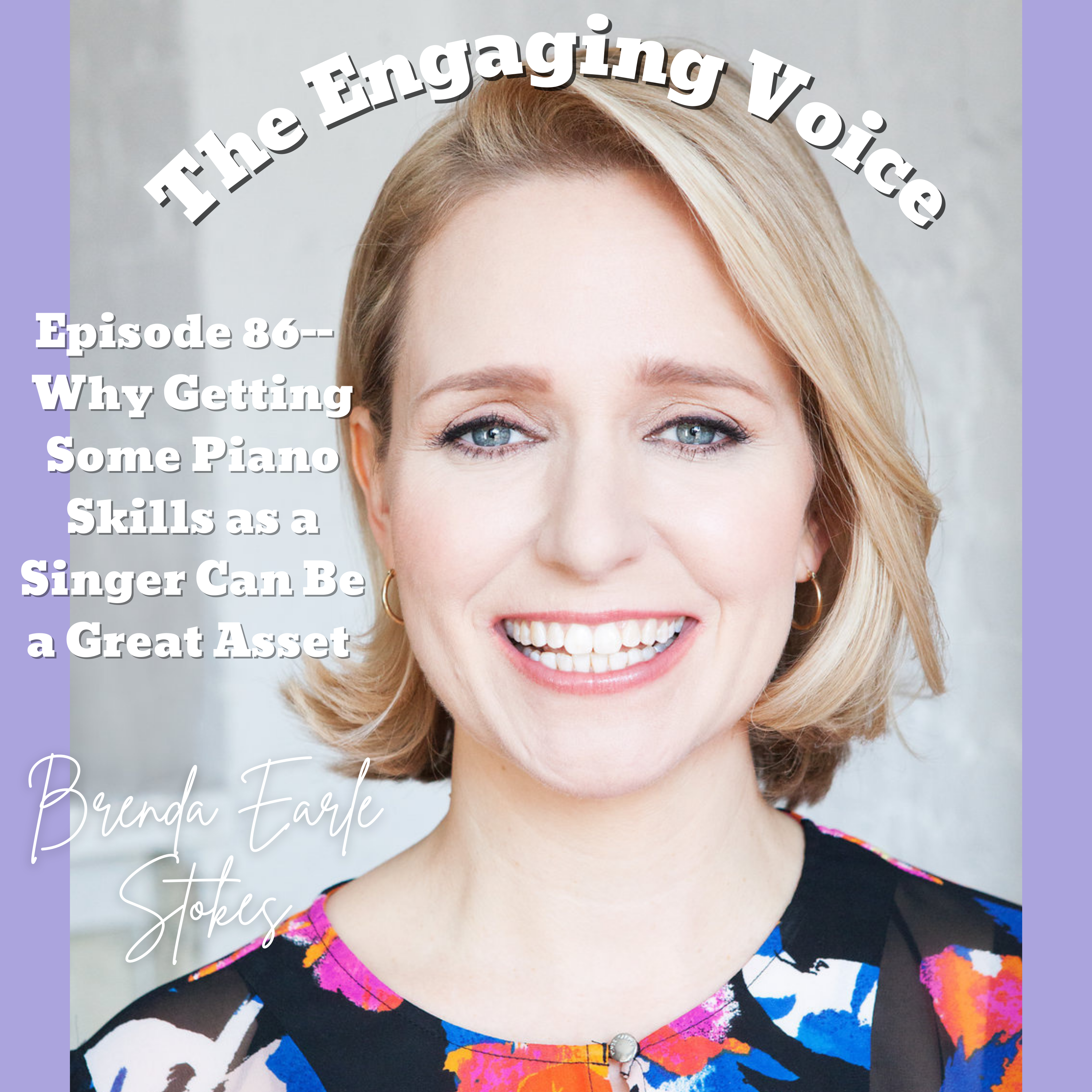 In today's episode,Tara interviews fellow piano/voice teacher Brenda Earle Stokes. They chat about some of the reasons that piano can be such a helpful tool for singers, whether you are performing or are a voice teacher! 
Click here to get your Singing Straw 10% off: 
Singing straw: http://bit.ly/Tarabsingingstraw 
Use the code: tarab10 
For Brenda, hearing Oscar Peterson play (jazz piano) was a huge inspiration for her in music! 
An avid  pianist, singer , conductor and more, Brenda had a curiosity about so many different interests in music that helped mold her as a well rounded musician. 
On coming from a wholistic and variety background in music for Brenda: 
"It gives me a huge toolkit to serve people…and then I pull out stranger, random things (musically) out as a pathway to helping people." 
Why piano skills can be so helpful to learn: 
"I think the piano is really the basis of understanding functional theory, ear training… and more." 
Brenda says that being able to do everything at the keyboard can help to have a more three dimensional experience—from seeing to hearing to playing it. 
"What people need is a very simple functional set of skills (on the piano)…and be able to gather it in a very short period of time." 
Why do voice teachers need piano skills?: 
Be able to listen fully without barriers or distraction. 
Being able to whip up a simple accompaniment. 
Having these skills make you look more professional and being able to attract more students. 
"How can you nourish your offerings so that every student who comes in, you keep them?" 
Brenda has a program—a membership group called The Versatile Musician 
Here is where you can find it at The Versatile Musician.com: https://pianoandvoicewithbrenda.com/membership/ 
It includes lots of smaller courses like Piano skills for singers, solfège, jazz piano, rhythms and more, along with a once a month live call meeting. 
You can also find her here: 
https://pianoandvoicewithbrenda.com/ 
You can listen on Amazon Audible music, Google Podcasts, Apple Podcasts, iHeart radio, PlayerFM Stitcher, Spotify and more. If you are willing to rate and review this podcast, please do where you listen. 
Instagram: @tarabrueskemusic 
TikTok:@tarabrueskemusic