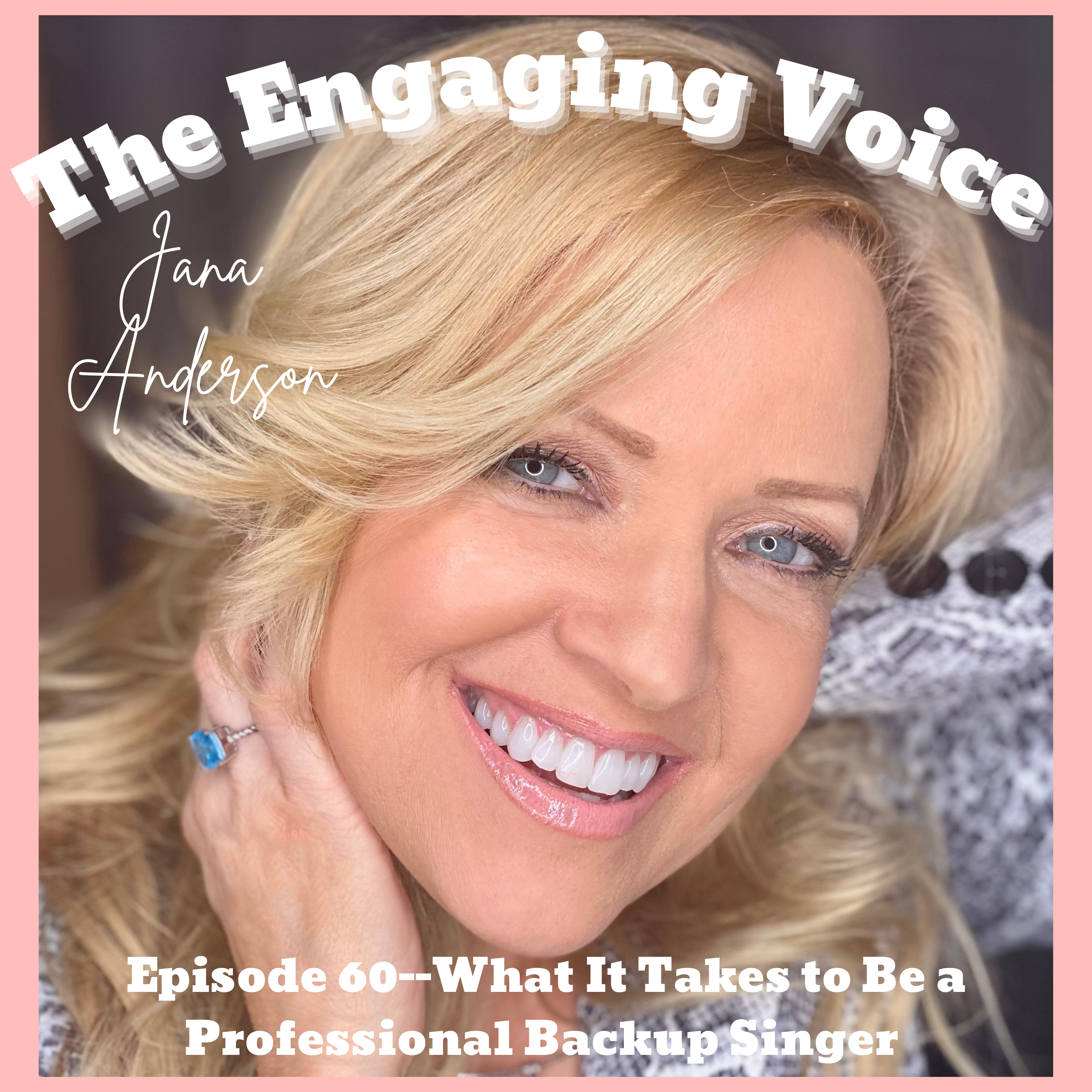 In today's episode, Tara gets to interview superstar backup singer Jana Anderson. Jana's resume is incredibly full of experience, having toured with Fleetwood Mac, Don Henley, Sheena Easton, and so many more. She shares parts of her amazing journey and what it does take to be a backup singer. 
The Start of Jana's singing: 
Jana remembered singing at her grandparents' anniversary at age 3 or 4 and that, along with singing on road trips with her family, was her start of music. But her interest  around age 17 started changing with her auditioning for a musical show and a pep rally! 
At age 18, she literally hit the road as a duo and then at age 23 she started touring with well known singers. 
She had great preparation to be a backup singer with her work ethic, her ability to do many genres of music, her gift of emulation to be able to harmonize and blend well, and she was super reliable! 
Jana found that not every singer would share those sensibilities. 
"The most talented people are almost always the least prepared." 
Jana shares all the pieces of a typical day on the road including: 
Being sent a schedule for the day—meet in the lobby 
Do a soundcheck 
Go to catering 
Warm up voices 
Do wardrobe 
Hang with the band beforehand to get ready 
Get a call to showtime every so often, leading up to walking on stage 
Then afterwards, being husked off in a limo or car to get to the next stage of transportation to go 
Jana shared this about being on stage at the concerts: 
"There's something about being appreciated that makes me well up." She said this in context of watching others (the stars) being appreciated. It made her happy. 
"I get to watch all the people's faces…I get to watch the anticipation of their faces… and the second the stars come out, they light up." 
She also talks about the behind the scenes stories of touring with people like Stevie Nicks and Don Henley. One of her highlights was dancing and singing on stage with her idol, Sheena Easton. 
Being around such talent and professionalism, Jana said that "It was inspiring to want to always do my best to make them look great." 
Jana talks about her current music status in her vocation. One of the things she knows is;  "Singing is my gift but teaching is my calling." 
And she still doesn't get haughty with all the success she has had. She said this: 
"Even now…it's as if I've never done a gig. I work hard on my range and the health of my voice as if I have no resume whatsoever." 
There was a time when the backup singing abruptly ended. She came back to MN and did many pivots to start a different part of her career! It's the unglamorous part of being on the road as a backup singer. It can end at any time. 
You can get ahold of Jana here: 
Website: https://www.janaandersonmusic.com       
Instagram: @janajadesarmy      
Twitter: janaanderson1 
Friends, you can get your own mp3 FREE vocal exercises right here and stay abreast of further singing help from Tara B: 
https://tarab.vipmembervault.com/products/courses/view/4 
You can subscribe  to THE ENGAGING VOICE on the platform you listen on: 
Stitcher, Google Podcasts, Spotify, iHeart radio, Youtube , Apple Podcasts,  Amazon Music Audible and PlayerFM too!! AND you can share this episode to social media or with your friends!