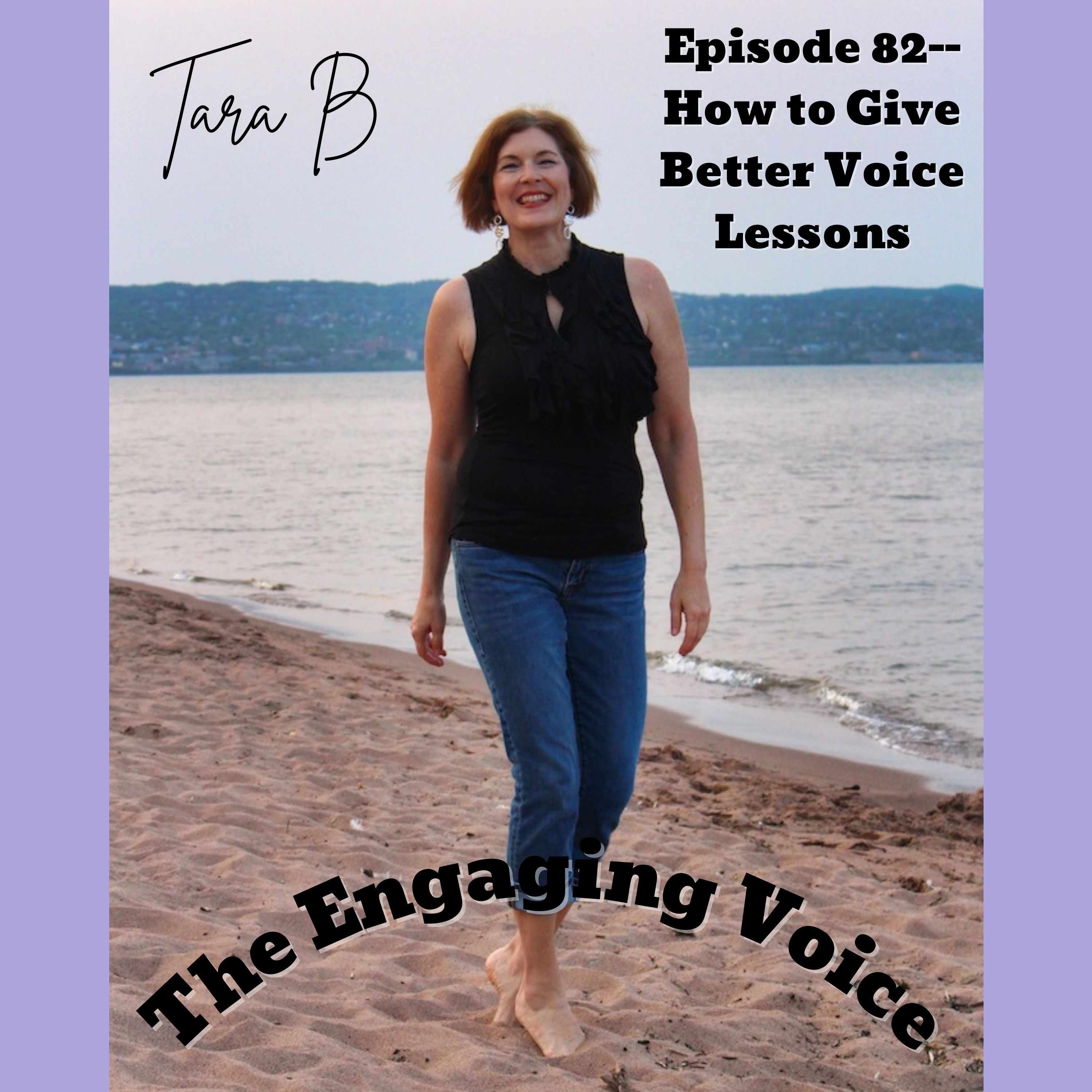 In today's episode,Tara chats about ways that voice teachers can build their confidence as a teacher. She gives you practical ways so that you don't have to wait to get started learning more and finding the courage that you need in teaching! 
If you want to check out The Singer's Feedback Zone, please click here: 
https://tarab.vipmembervault.com/products/courses/view/21 
Sometimes in teaching, we can run out of ideas or get stuck and what do we do? 
Take lessons with a voice teacher. It will keep you accountable and give you new ideas. 
Watch masterclasses. These also give you tons of new info and helps and ideas for what to do with different types of students. 
Read books on the subject of singing and the voice. 
The OHNI Voice Book— by Dr. Reena Gupta 
Set Your Voice Free—by Roger Love 
The Structure of Singing—by Richard Miller 
4. Reading and studying books about voice and singing related topics like warmups, vocal diction and sight singing. 
Building Beautiful Voices—by Paul Nesheim with Weston Noble 
Diction for Singers—by Joan Wall, Robert Caldwell, Tracy Gavilanes, Sheila Allen 
Sing at First Sight—by Andy Beck, Karen Farnum Surmani, Brian Lewis 
5. Performing at a concert or recital. It can help you relate to your students and gain their trust because they know you are doing the same thing. Having their trust builds confidence for you too. 
"When I have to get ready for my performances…I'm going through some of the same things that they are going through in getting ready for their performances…it can gain their trust a little more because they know that I'm in the trenches with them." 
"One of the biggest things we can give our students is helping them find their own confidence as well…that giving them confidence helps us build our own!" 
Go to Apple podcasts, Google Podcasts, Chartable and please rate/review this podcast! Thank you! 
Tag me when you share these episodes on social media. 
Instagram: @tarabrueskemusic 
TikTok:@tarabrueskemusic