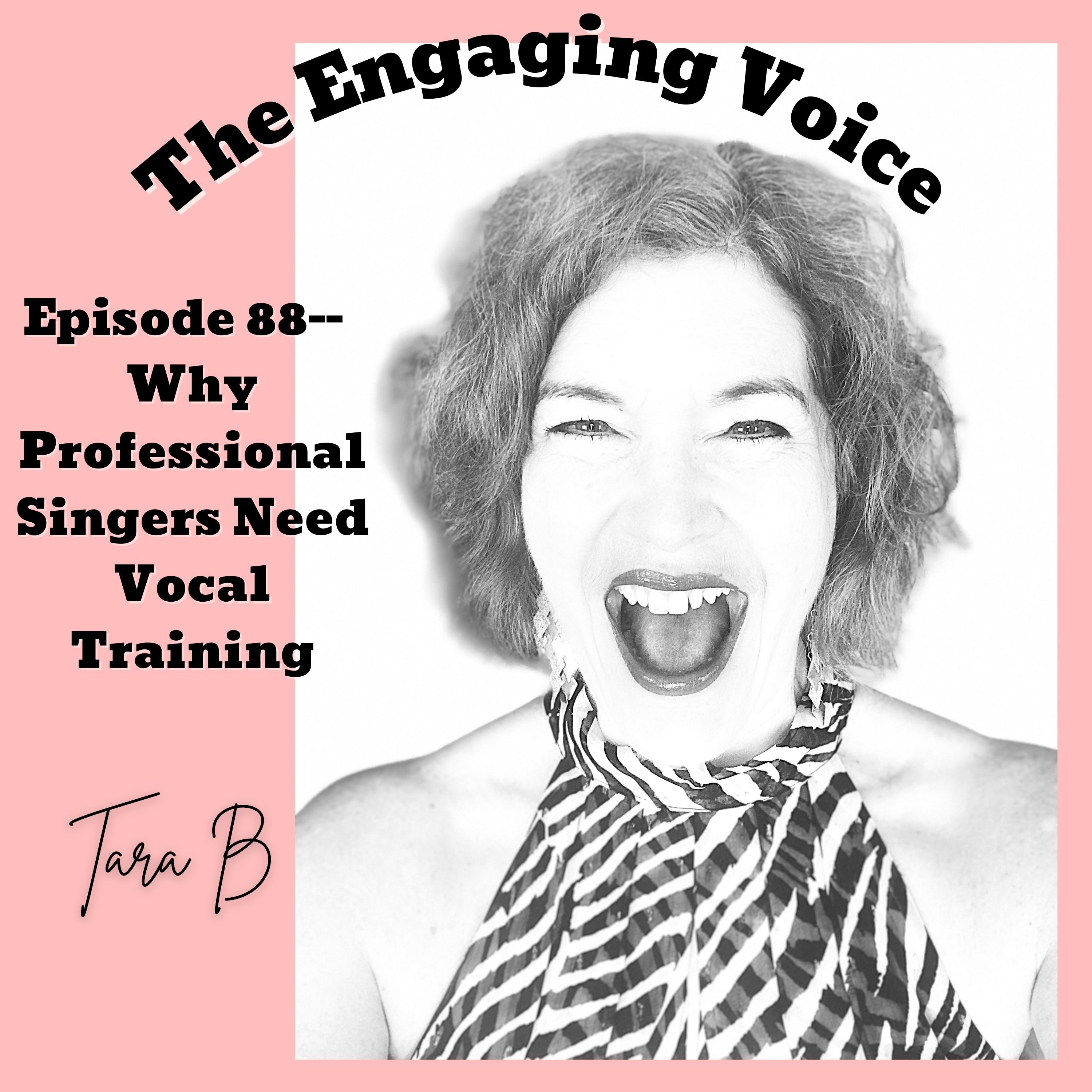 In today's episode,Tara chats about the reasons that even pro singers should have some checkins with a voice professional. She also tackles reasons why people sometimes don't get coaches. 
Why train if you are a pro? 
Think about the pro sports world. They constantly train and get better! 
Reasons that people might not get training: 
Based on shame. Not feeling good enough. 
It might make you look bad as a professional because you have to go to someone else. You might be concerned about what people think. 
You might think you don't have enough time or money for training. 
"What would stop you from being at the best stage of your singing?" 
Examples of great students: 
A couple who started in their 50's who took for 10 years and sounded even better at the end. 
A lady in her 70's her took for 7 years who ended up recording 2 CDs in her 80's! 
My own lesson taking with other teachers has helped me incredibly. 
"People that have known me for 15-20 years think that I'm singing the best now that I've ever sung." I attribute this to taking lessons with a voice teacher! 
You can check out The Singer's Feedback Zone: 
https://tarab.vipmembervault.com/products/courses/view/21 
Or 
My private online lessons here: 
https://tarabrueske.com/music-lessons 
Let me help get you to that next level of singing! 
You can listen on Amazon Audible music, Google Podcasts, Apple Podcasts, iHeart radio, PlayerFM Stitcher, Spotify and more. If you are willing to rate and review this podcast, please do where you listen. Or share it to social media and tag me. 
Instagram: @tarabrueskemusic 
TikTok:@tarabrueskemusic