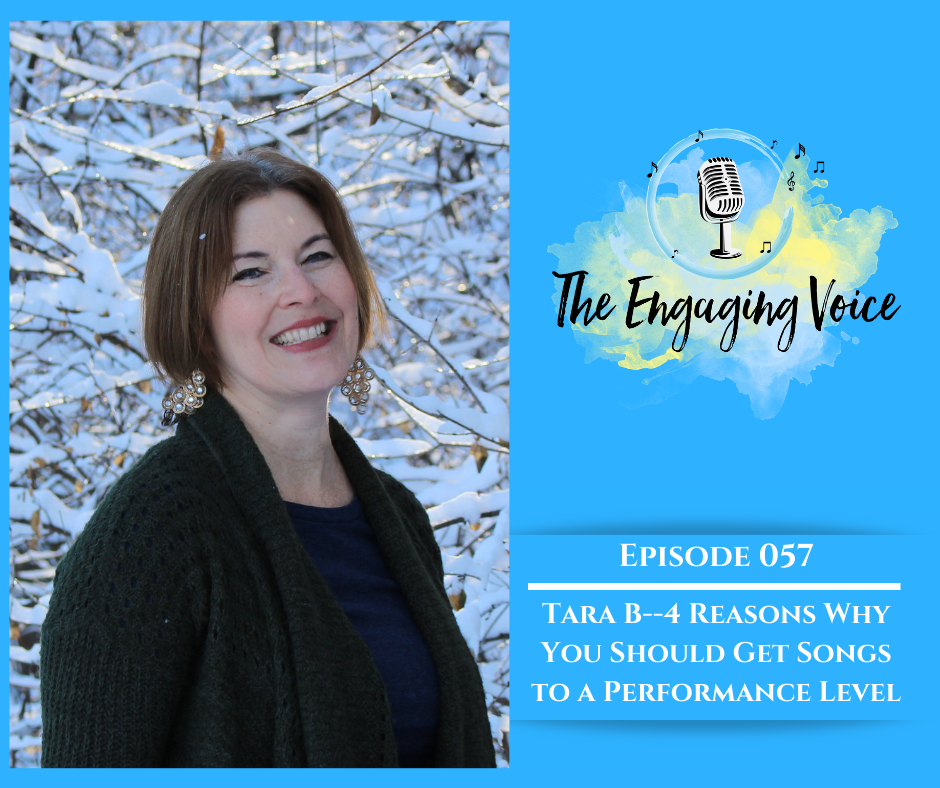 In today's episode, Tara focuses on why it's good to work on a song until it's ready for a performance, instead of just stopping when you are only halfway through the process. Listen to today's episode for the reasons why this can become your practice! 
For those of you who would love to also have The Singing Straw, please go to my link here: 
http://bit.ly/Tarabsingingstraw 
and put in the code for 10% off: tarab10 
Have you ever had a teacher who only works with technique or only works with the phrasing  and because of their one focus, you miss the time to get to the level of a song where you could perform it at a concert? 
What makes up working on a song? 
Melody 
Words, including a foreign language 
Dynamics 
Phrasing 
Emoting 
Tempo/Rhythms 
Technique—like breath management, the passaggio, range, vibrato, no tension in places like jaw, neck, shoulders, larynx relaxed and more 
Why is it important to have these concert ready? 
Shooting for a goal. Looking for an end result. 
It can build our repertoire. 
To be able to do something at a higher polished level so confidence is built. 
To have the satisfaction of completing something and feeling fulfilled. 
"Working through an entire song to get it to the level of performance can cause you to push yourself and step out of your comfort zone." 
You can subscribe  to THE ENGAGING VOICE on the platform you listen on: 
Stitcher, Google Podcasts, Spotify, iHeart radio, Youtube , Apple Podcasts,  Amazon Music Audible and PlayerFM too!! AND you can share this episode to social media or with your friends! 
Give them a gift today by sharing this free podcast with them!