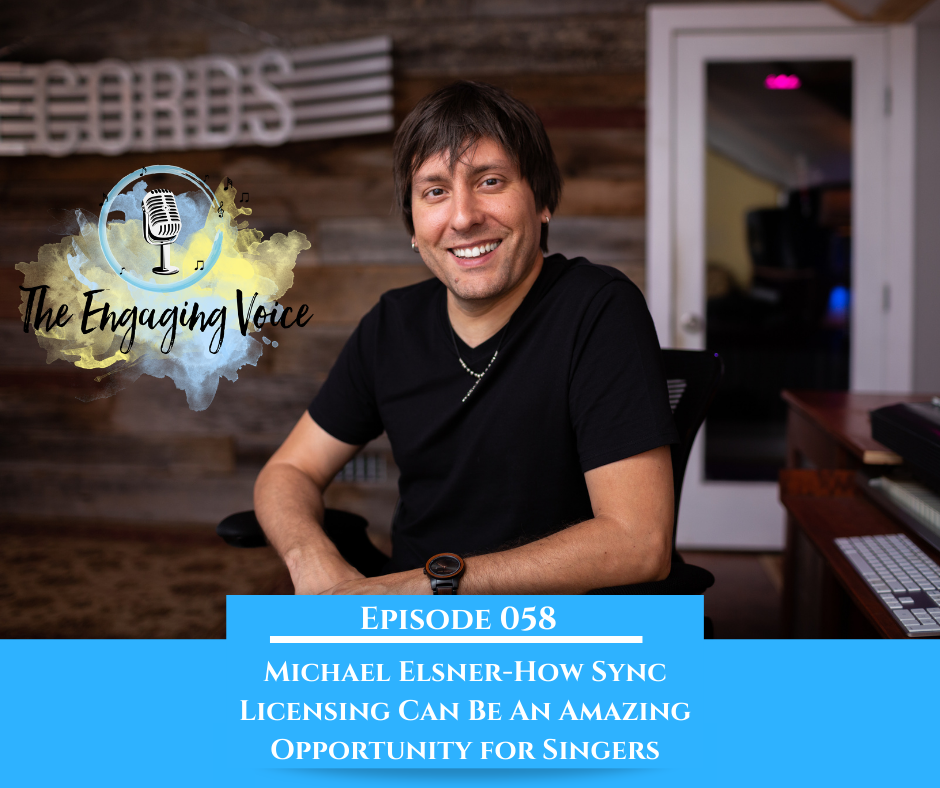 In today's episode, Tara interviews professional songwriter/guitarist/producer Michael Elsner. Michael has been in the world of sync licensing for many years now and has had such placements for shows like American Idol, The Voice,  and The Ellen DeGeneres show. Plus commercials like Audi, Verizon and a Super Bowl ad, as well as trailers like The Mandalorian. His resume is amazing with all the songs that have been placed. And he knows just how this platform can be a way for singers and singer/songwriters to be using their gifts as well. 
Michael didn't start with a musical family but was introduced to music early through a Rick Springfield TV special, which piqued his interest. Then in 8th grade, at Christmas, he got his first guitar. 
Micheal thought he'd have a music career but an arm injury kept him from guitar playing for awhile and he headed into audio recording production. HIs journey took him to Nashville and then on to Los Angelos. 
It was in in LA that Michael learned about the TV world and the composing that he could do in it. He utilized his drive and motivation plus continuing to improve his songwriting and made great connections with people in a step by step process. 
Michael learned that changing from the mindset of pitching to the music industry to trying to think how TV music supervisors think was a huge help in his sync licensing journey. 
What is sync licensing?: Syncronization = you grant permission to people to use your music to be synced with moving pictures 
Michael has written certain songs where he works with other singers and then they can use songs on their albums but he can also use it for getting a song placed. 
When a song is given to a music editor, they may only take parts of it to use for the actual scene or show. 
Vocal song placements may not be placed as much but they are paid much more than the instrumentals. 
Voices that are used in a song don't necessarily have to be the most amazing vocals—it sometimes is about the vibe. 
Michael's advice is to for a week listen to the music on TV, not watch it! 
*Music sync licensing can be both massive and passive income—the fee that is paid immediately and then the income that comes later over months. 
Sync licensing can be about the long game! 
Michael has an ebook called "The 4 Step Plan to Licensing Success". 
You can connect with him here: 
https://www.mastermusiclicensing.com 
His book on Amazon: 
https://www.amazon.com/Master-Music-Licensing-Step-Success/dp/1098941160/ref=tmm_pap_swatch_0?_encoding=UTF8&qid=1618091921&sr=8-2 
You can subscribe to The Engaging Voice on the platform you listen on: 
Stitcher, Google Podcasts, Spotify, iHeart radio, Youtube , Apple Podcasts,  Amazon Music Audible and PlayerFM too!! AND you can share this episode to social media or with your friends! 
Give them a gift today by sharing this free podcast with them!