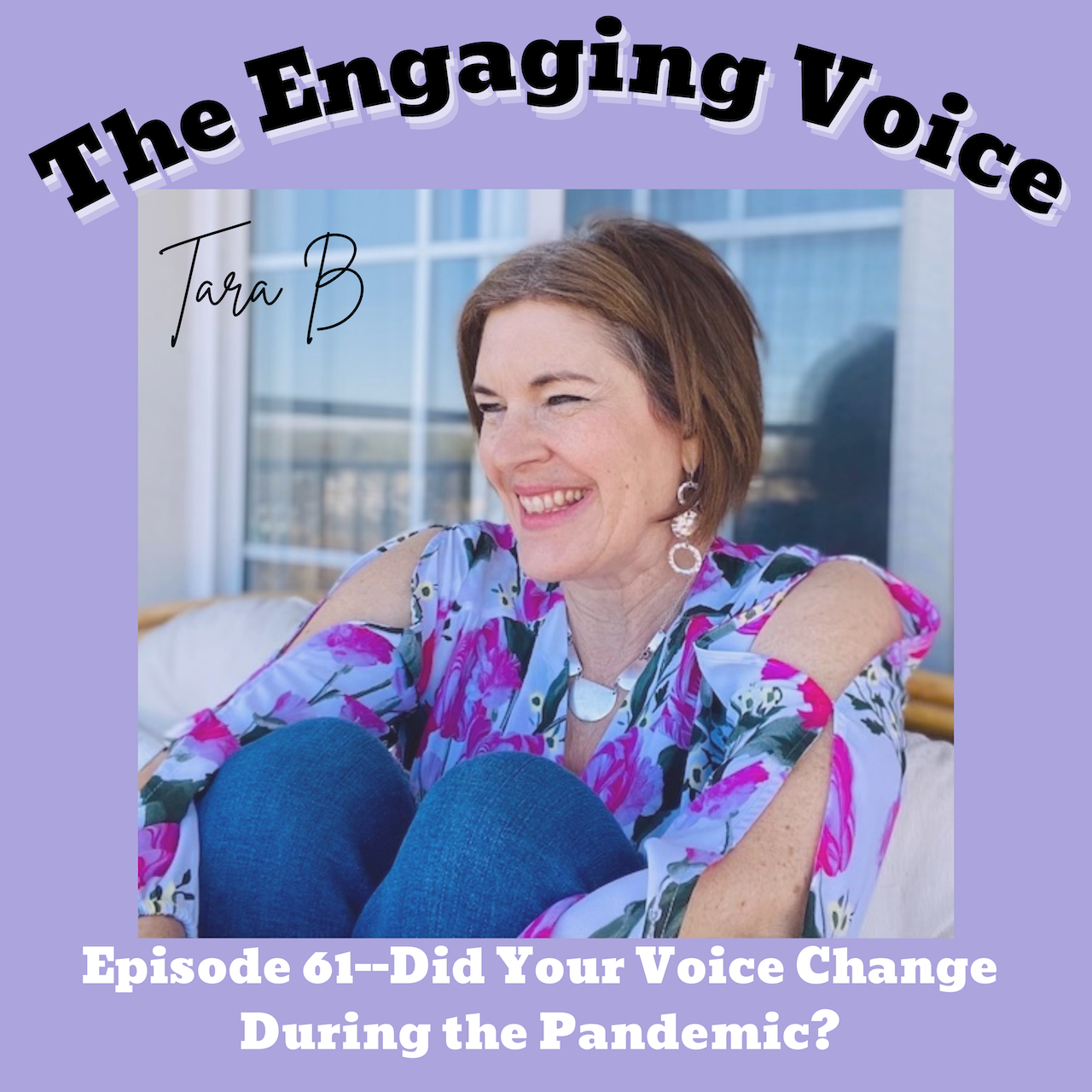 In today's episode, Tara delves into the topic of what happened to many people's voices when they were not singing at concerts or in choirs or other gatherings this last year. Because much of singing was actually not allowed or cancelled during the pandemic, singer's found themselves with voices a little bit different than they had known before. Tara breaks down why it happened and what to do about it now. 
Here is the link to grab your FREE vocal helps and be aware of when I offer my next masterclasses and vocal course!
https://tarab.vipmembervault.com/products/courses/view/4 
Here are some questions for you for your voice this year: 
Did your voice get out of shape during the last year? 
Are you intentional about the health of your voice? 
Do you assume that by just doing concerts, you will have all you need to take care of your voice? 
Did you lose motivation to sing with no live concerts? 
Here are some questions to consider that might help you to know how intentional you are about your vocal health: 
Do you still sing at home? Practice?
Do warmups?
Do you take lessons? 
What are some things that can cause vocal problems right now? 
Maybe someone is pushing because they can't hear. 
Maybe the voice is having to put out too much energy for too many hours. 
Maybe someone is singing with too much breath pressure. 
Maybe the soft palate isn't lifting when they sing 
Maybe someone didn't pace themselves in their singing. 
Maybe someone had to sing with a mask and couldn't get the breath support they needed. 
Even if you have struggled this year with your voice, what can you do to get it back? 
Set a time in your calendar 4 times a week to just do vocal warmups! Episodes 35, 26, 19, and 10 
Check to make sure that you are using a mixed voice so you don't have too much pressure on your vocal folds 
Take private voice lessons or a vocal masterclass 
Make sure you can hear yourself when you sing in person 
If your voice is tired, rest it. 
Be intentional about pacing your voice so you don't jump into longer shows. 
Check on the keys of songs and make sure they fit your voice NOW. 
If you are intentional about noticing your voice and the ways that make it feel good, you are going to have better gigs! 
You can follow  THE ENGAGING VOICE on the platform you listen on: 
Stitcher, Google Podcasts, Spotify, iHeart radio, Youtube , Apple Podcasts, Youtube, Amazon Music Audible and PlayerFM too!! AND you can share this episode to social media or with your friends!