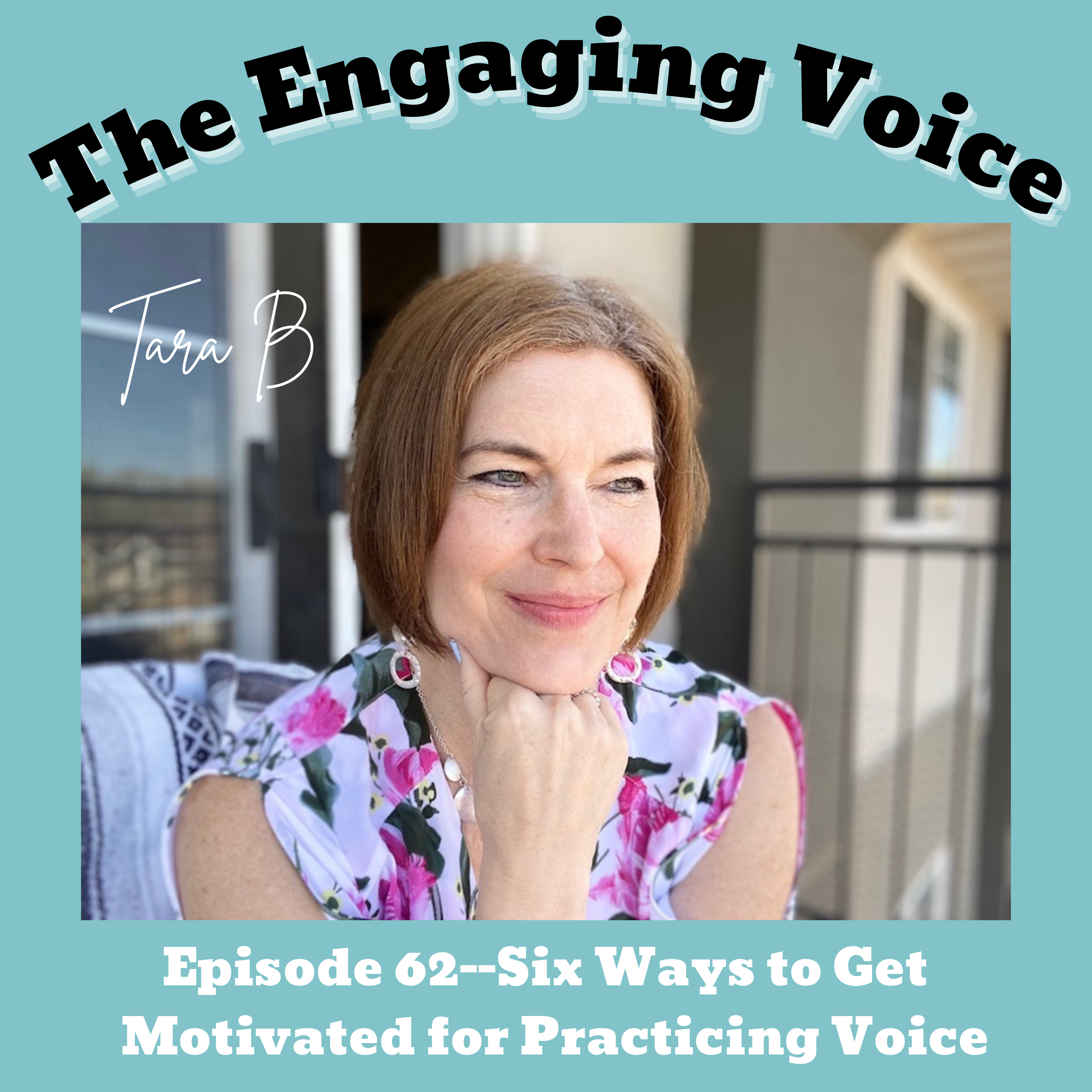 If you struggle with finding time or motivation to practice voice, Tara has you covered in today's episode. She brings you 6 ways to help you get motivated and stay motivated so you don't just let your singing voice get out of shape. Practicing voice doesn't have to be a negative or hard task! 
And… here is the link to grab your FREE vocal helps and be aware of when I offer my next masterclasses and vocal course! https://tarab.vipmembervault.com/products/courses/view/4 
Some reasons people don't practice voice: 
You think it will take too much time. 
You may not know what to focus on or have too many songs. 
You may not have an end goal in mind. 
Here are some possible ways to help with motivation: 
Get practice apps or journals ready to go. Put out music on a stand or near where you practice. 
Schedule your practice—could be Reminders on iPhone or Google Calendar. 
Book a concert or go LIVE on social media. 
Focus on one song and just some aspect of the song. 
Take lessons or masterclasses (group lessons). Invest your money and time. 
Set a reachable goal for that practice. 
Do you love your voice? Then practice is a way to take care of it! 
You can follow THE ENGAGING VOICE on the platform you listen on: 
Stitcher, Google Podcasts, Spotify, iHeart radio, Youtube , Apple Podcasts, Youtube, Amazon Music Audible and PlayerFM too!! AND you can share this episode to social media or with your friends! 
You can find me: @tarabrueskemusic on IG
and 
TaraBrueskeMusic on Facebook!