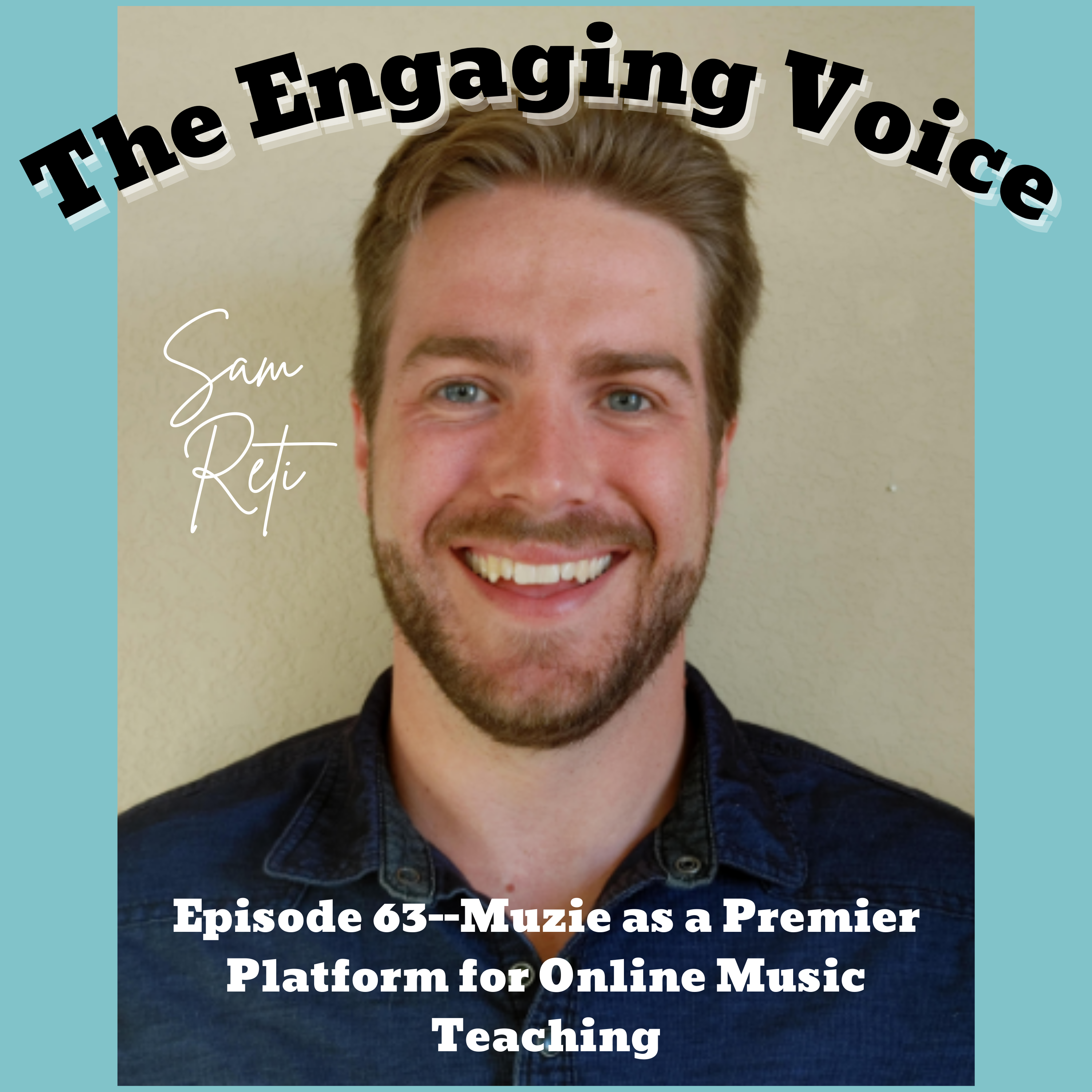 If you are a voice teacher and have struggled with using Zoom for online lessons, then this platform is for YOU! Tara talks to the creator of Muzie, a newer platform that hosts online teaching with amazing sound, video and so many other teaching tools that make life easier for both the teacher and the student! Join her as she and Sam Reti (the founder) talk all things Muzie! 
And… here is the link to grab your FREE singing helps and be aware of when I offer my next masterclasses and vocal course! https://tarab.vipmembervault.com/products/courses/view/4 
Sam's background as a child was being a part of a family where his dad had been in British heavy metal bands that toured in the 80's. Because his dad was a drummer, he would let Sam jam with him after school. It became a bonding time for Sam to his dad and to music! 
At 16, Sam started recording and producing music for other friends and bands. It was good experience for the tech and music he did later. He ended up going to Berklee and got his degree in music with a technology focus. 
The first version of Muzie was going to be for an on demand online lesson platform but with the pandemic happening soon after launch, Sam and his dad pivoted to what Muzie is today— a platform for music teachers to teach their students. 
MUZIE— 
This platform is built for musicians only so sound/video was very important to fit musicians. Getting the sound quality to transmit well was a high priority. 
File sharing is also a big thing that Muzie wanted to provide. It gives a place for students and teachers via cloud sharing to share files right there in the platform. 
There is an interactive whiteboard that both student and teacher can write on. 
There is a tool called "clips" that allows the teacher to record during the lesson a part for the student to duet with while the lesson is still going. 
The file sharing in the platform is completely unlimited. 
You can also record a lesson so the student has access to it afterwards. 
You can have as many students as you want as well as have a lesson as long as you want. 
There is the ability to have group lessons. 
There is a recital room as well. 
And still more… 
" We should be helping teachers grow their studios  and expanding…we want to help that instead of hinder it in any way." Sam Reti 
So many of the features of this platform help both the teachers and students save time. 
"Muzie's not only for online lessons…we are really focused on hybrid education." 
Muzie is created in such a way that teachers can use it for online or in person lessons as well. 
You can find Sam and get on this platform here (and he will give you a free 14 day trial of the PRO version):