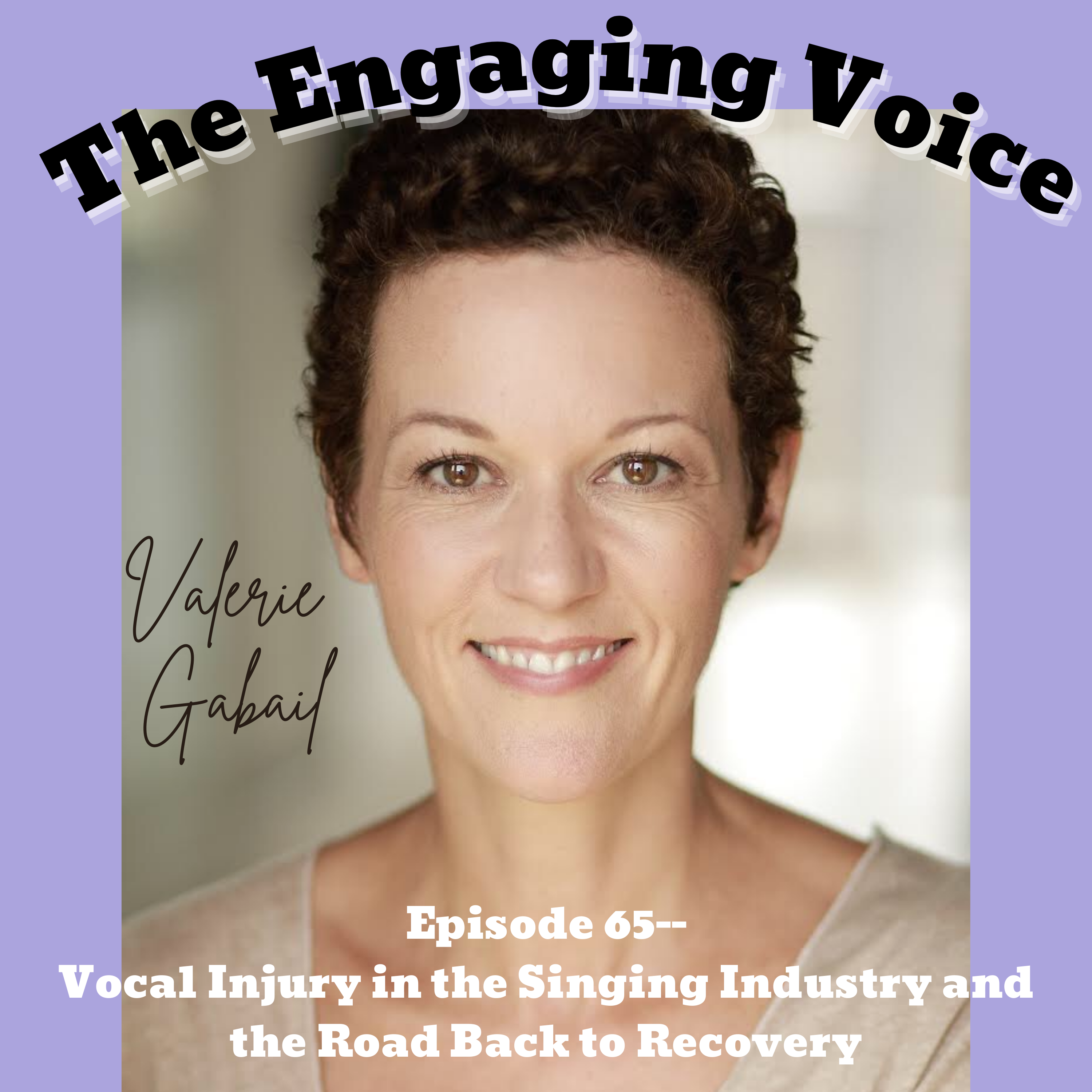 Tara interviews Valerie Gabail, an amazing classical French singer and teacher. Valerie shares her musical journey from child to adult, with giving us a glimpse into what it was like to have a vocal injury and how she moved through it into recovery and beyond. 
Valerie was influenced to love music as a child through her father, who brought so many styles of music into their home. 
In high school, Valerie had a jazz group music teacher who encouraged her to keep training because "she had a voice." 
She performed classically through the years in a lot of places and some of her favorites were the Paris Opera and Taormina in Sicily. 
One gentleman, Howard Crook took Valerie under his wings and was one of her early voice teachers that really helped her in many ways of encouragement. "I want to be as important for other people—encouragement, supporting them…" 
Valerie, while performing, in her early 30's injured her voice through a number of things going on in her singing.
She sang way too much, had stage fright, was sick sometimes, had to travel often, didn't give herself time to recover and it affected her voice.
They found nodules on her voice and she was losing her range.
She didn't need an operation but had so many avenues of her singing that needed addressing because they weren't healthy. 
Valerie reassessed her technique, her psychological approach to singing, and more.
She utilized different specialists to address her posture, her jaw, her tongue and other physical aspects.
She also worked through some of her speech itself—including the pitch of where she spoke. She also worked with a teacher who introduced her to the the Swedish/Italian school of music. 
Here is the method and its main features and history: 
https://vocalwisdom.com/swedishitalian-school/ 
The teacher she works with is David Jones.
 https://www.voiceteacher.com/biography.html 
"Being aware of the anatomy and how the instrument functions is so important." 
Valerie gives some great tips to keep your voice from getting injured: 
Good technique/good teacher is so important. 
Daily lifestyle of your vocal health. 
Psychological aspect of being happy in your career. 
One of the bigger issues that Valerie sees in her students is this: 
They dissociate the spoken mode from the singing mode. 
"Singing opera is crying in pitch." By Stanislavski 
Here are some tips for long term singing from Valerie: 
Having a good teacher and carrying on with the technique 
Have a healthy lifestyle 
Knowing yourself and surrounding yourself with those who support you 
Being in the process of your singing and being okay with not always being consumed by the end game—being in the "NOW" moment 
Her website is: 
You can follow THE ENGAGING VOICE on the platform you listen on and you can share the episode on social media. 
(Stitcher, Google Podcasts, Spotify, iHeart radio, Apple Podcasts, Amazon Music Audible and PlayerFM too!! ) 
If you would take a moment, please go to Apple Podcasts or Amazon Audible to rate/review this podcast: 
Amazon Audible: https://www.audible.com/pd/The-Engaging-Voice-Podcast/B08K5661QR 
Apple Podcasts: 
https://podcasts.apple.com/us/podcast/the-engaging-voice/id1448497465 
You can find me: @tarabrueskemusic on IG and 
TaraBrueskeMusic on Facebook!