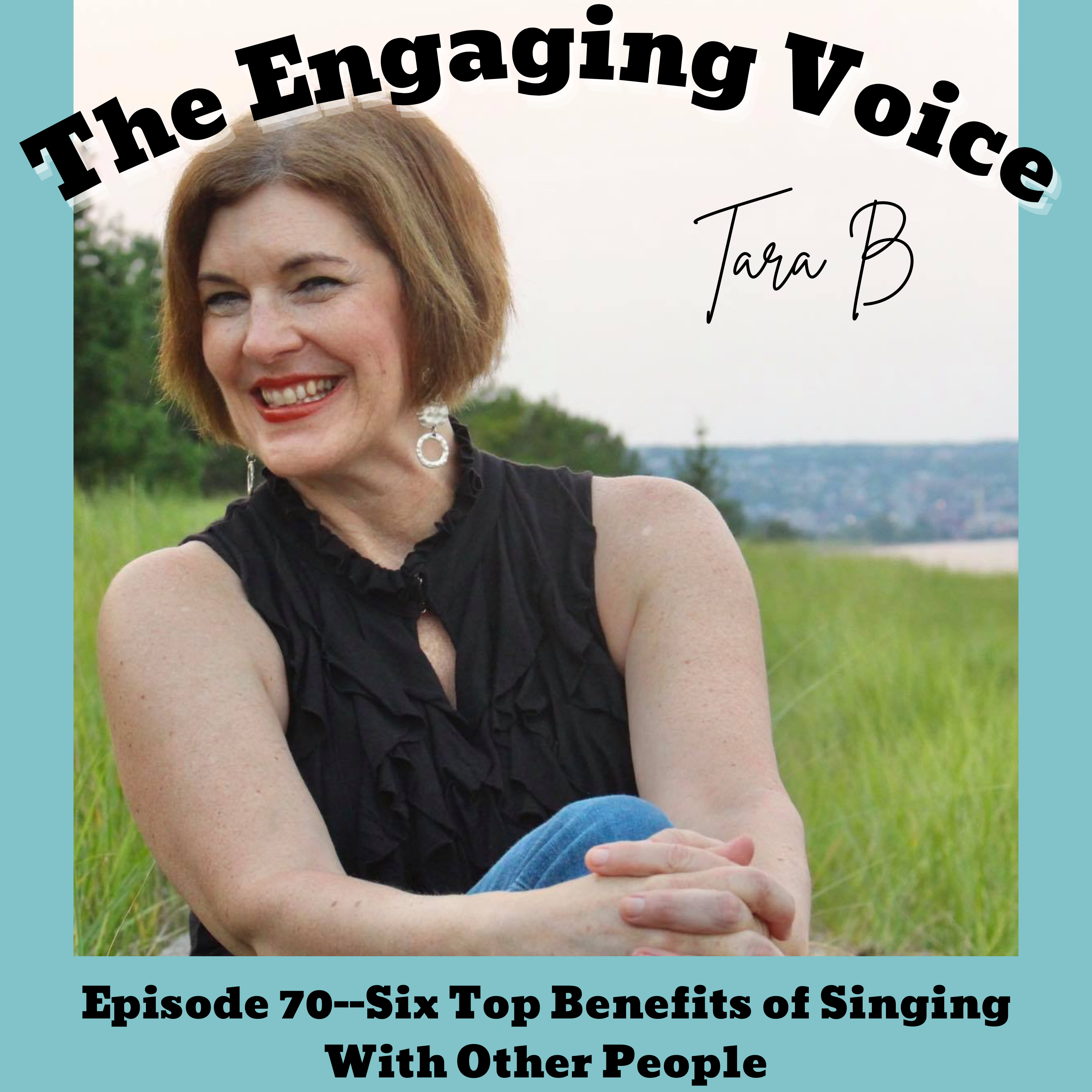 Tara chats today about why it can be so wonderful to sing with others, whether it's a duo, trio, choir or something else. There are benefits to doing music with other people and this gives you some reasons why! 
Here is where you are can get 50% off the vocal course by subscribing to this newsletter for singing! You will get the coupon code in the emails! 
https://view.flodesk.com/pages/60748022d4884b5199d615a8 
The vocal course is also OPEN! Click here for access: 
My musical start was doing music with other people—my family! 
"We become better musicians when we sing with other people." 
"When you come together for creating harmony, that is music that can be so interesting and  it holds your audience's attention." 
Benefits to you as a musician when you sing with others: 
It will give you better skills as a musician. You have to listen well to the other people. 
If you are also playing together instrumentally with other musicians, you can learn skills to be less busy and simply add to the sound. 
You can sing bouncing off each other with improvisation, adding to the uniqueness and learning how to create in the moment. 
You can create tight harmonies which help you refine your ear for pitch. 
When you pick and arrange songs, you have to do it for two or more people and it makes you have to create in a more unique way. 
Singing with two or more people, especially choirs, you learn how to blend your voice to make it sound as one voice. 
Singing with others can be like being on a team and learning how to work together musically. 
Where can you find these opportunities to sing with others? 
Find other musicians and share a show with them, in person or online 
At a church, inquire whether there is a choir or worship team you could be a part of. 
In your community, there may be community ed offerings, choral societies or community theater. 
If you still can't find others, sing along with singers on the radio or where you listen to music! 
Do some duetting or remix reels on IG and TikTok 
Please rate and review this podcast where you listen: 
Chartable: https://chartable.com/podcasts/the-engaging-voice 
Apple Podcasts: https://podcasts.apple.com/us/podcast/the-engaging-voice/id1448497465